Tag Archives:
cupcakes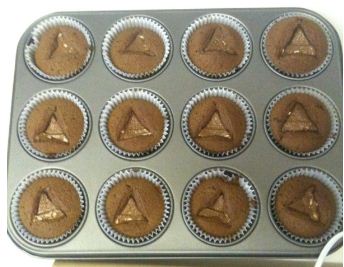 These cupcakes can be made with the Toblerone on top or get creative and chop them roughly and add them straight into the mix.  These cupcakes are nice and light and full of air. Ingredients: 115g butter at room temperature 115g caster sugar 2 ...
Comments Off

on Toblerone Topped Chocolate Cupcakes Recipe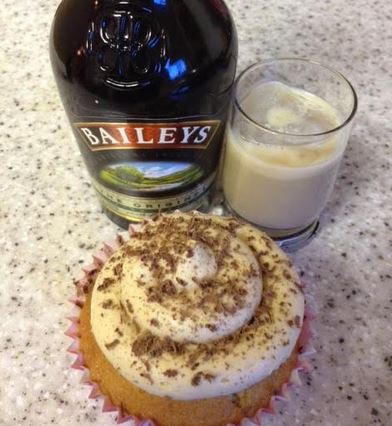 With the frosting on these cupcakes you might blow over the limit (no you won't but just don't drink anything and drive as a rule) ;-) Lovely and boozy, your guests will keep going back for more. Makes 6 cupcakes What you'll ...
Comments Off

on Boozy Baileys Irish Cream Cupcakes With Baileys Frosting Recipe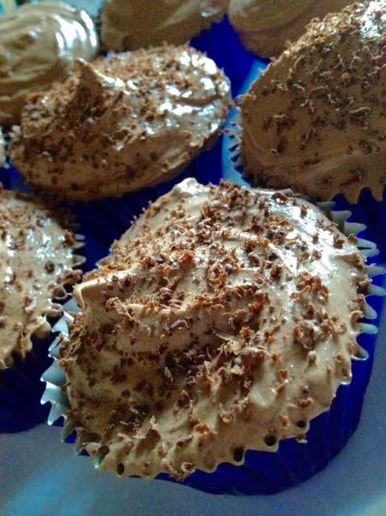 This recipe is adapted from one Craig Sams, founder of Green and Blacks, created for his bakery. It uses real chocolate in both the cupcake *and* the frosting. It is a bit fiddly but I think it is well worth ...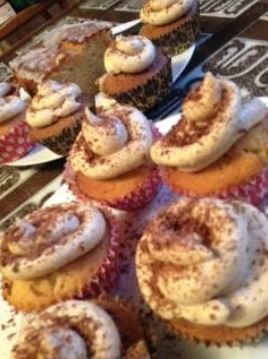 With the frosting on these cupcakes you might blow over the limit ;-) Lovely chocolaty and boozy, the chocolate seems to really enhance the Ballycastle flavour. Makes 6 cupcakes What you'll need to make these cupcakes: 70g Allinson Self raising flour 1Tbsp cocoa powder ...
These kids' cupcake recipes will be absolute winners in your home. Whether you are making these cupcakes for kids to enjoy or you want to make them with your kids, they are fast, easy and deliciously moreish. There are some ...
Comments Off

on Easy Cupcake Recipes for Kids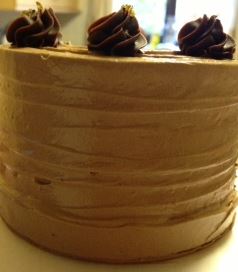 I had the great honour to have the lovely Stephanie bring me some of her best-loved cakes in cupcake form. Now, I eat a lot of cupcakes – probably too many – and I have to say that these were ...
Comments Off

on Stephanie Almeida Bespoke Cakes Buckinghamshire
Sometimes I get sent recipes from brands along with a few items in order to get me to blog them. Frankly, anything that doesn't involve me spending £50 in ingredients and 2 – 3 days of my time in recipe ...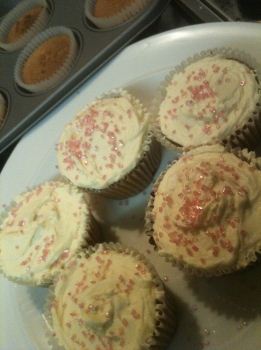 I got the gorgeous book of cupcake recipes from Love Bakery called "Cupcakes from the Heart" and it was so beautiful I had to bake a recipe for National Baking Week.  I baked these and husband and a friend immediately ...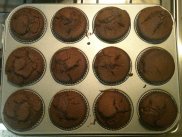 You know those days when nothing but a mug of tea (or coffee) and a lovely chocolate muffin will do?  I have a lot of those and as a result I've found myself cooking brownies, cookies and muffins all too ...