October 10, 2014
[CLOSED] WIN One of THREE Pairs of Tickets to #TheChocolateShow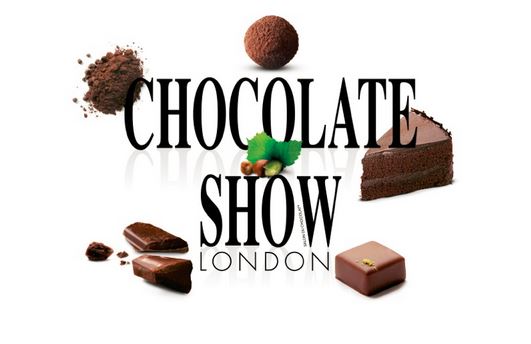 Chocolate Week is the highlight of every chocophile's calendar and the Chocolate Show is the culmination of the week, finishing it off in a large gathering of chocolatiers, chocolate makers and budding chocolate dress makers coming together at Olympia for three days of a chocoholic's dream.
You'll see leading pastry chefs, chocolatiers and chefs such as Atul Kochhar, John Whaite, Edd Kimber, Paul a Young and many more hosting demos live on stage. Visitors can attend tastings and talks from chocolate experts in two dedicated areas, join in truffle rolling workshops with L'atelier des Chefs and children's activities from York Cocoa House. The chocolate fashion show will take place every day at 5pm on a dedicated catwalk and there will be surprises from the Charlie & the Chocolate Show musical.
Top chocolatiers Paul A Young, Rococo's Barry Johnson, The Chocolatier Aneesh Popat, Will Torrent and Marc Demarquette will also be hosting demos throughout the show, proving why the UK's chocolate scene is one of the most exciting in the world.
Visitors can learn more about, and most importantly taste, the world's finest chocolate in two dedicated areas of the show. The Tasting Room and Academy of Chocolate Room will host free talks and tastings with UK and international chocolatiers and chocolate makers throughout the show including Pump Street Bakery, William Curley and Cocoa Runners
I'm on a panel! That's right – meet me in person on Friday or Saturday and ask me (and the panel) anything about the important questions in chocolate like which chocolates have palm oil or which origin is the best paired with a 1974 Barros Colheita? All these questions and more I am sure will be answered on Friday and/or Saturday in the Academy of Chocolate stage. Wanna get in FREE?
WIN one of THREE FREE PAIRS of tickets for ANY ONE DAY of the show! That's right – you choose the day, you and a friend/loved one get in FREE!
To win one of the three free pairs of tickets available for #TheChocolateShow, leave a comment below of TEN OR MORE WORDS telling me about your favourite chocolate. It can be any chocolate but I want to know WHY you like it. For example "Curly Wurly is my favourite chocolate because it is always something different – flaked chocolate off stretchy caramel or shards of chocolaty caramel. "
For additional entries like Mostly About Chocolate on FB and follow us on Twitter plus tweet the special tweet – just check the Rafflecoptor widget for entry details!
Not a winner or just want to get tickets now? VISIT THE CHOCOLATE SHOW SITE HERE
The rules:
1.The competition will finish at midnight GMT on Monday 13th October 2014. This means at 00:01 on Monday October 13th 2014 the competition will have closed.
2.The selection of winner will be selected by Rafflecopter and verified by hand to ensure entry complies.
3.Only available for the 2014 Chocolate Show at Olympia.
4.No cash alternative available.
5.I reserve the right to exclude entries that I feel are inappropriate (for example, change the tweet or do not leave the minimum 10 words) or are not in the spirit of the competition.
6.I reserve the right to remove entries that I believe aren't human created or are an attempt to gain an unfair advantage such as automated entries.
7. Your email address will be needed so that your tickets can be arranged for you.
a Rafflecopter giveaway