November 27, 2012
Chocolate Weekend Breaks in York – The City with a Chocolate Heart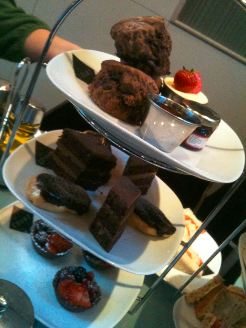 I was one of four extremely fortunate writers and reporters to be invited to York to review the brand new chocolate weekends they were launching. We were all invited there to experience what I was to discover is one of the best package tours ever invented.
York is a city with a chocolate heart. Whether Terry's, Rowntree's or Nestle employee, everyone seems to have an association with chocolate in York. In fact, if you've eaten a Kit Kat recently, you've tasted a bit of York's chocolate heart. Millions of Kit Kats are made and shipped daily from York so that city still remains associated with chocolate which is made there from bean to Kit Kat 😉
We experienced the whole weekend of activities in one day but visitors would experience it spread out over all three days, two nights. Friday, Saturday and Sunday with time for shopping around York's many chocolate and non-chocolate shops, this is a luxury break for the chocolate aficionado and the food lover. You don't have to be a chef or a professional food critic to appreciate the delicious food on offer but if you are, it just makes it better.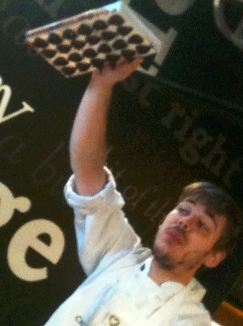 I travelled from London on East Coast rail, the best operator in my opinion.  I live in Oxfordshire and crossing the Midlands was going to take forever so I popped into London like my usual daily commute, only instead of heading in to the office I headed to King's Cross. They've changed the layout so I got slightly lost trying to get to the departures area but once I boarded it was a short two hour run non-stop up to York (there are some trains that stop once on the way to York). I took the time to walk from the station to the hotel as it was close and York is so full of history.
From walls and battlements to toll-free bridges and medieval buildings, York has masses of history between the train station and the Dean Court Hotel. Now, although this is a Best Western, this is a "Best Western Plus" with newly renovated rooms. While two of the journalists had four-poster beds, I had gorgeous wall paper along the back wall, a view of York Minister and enough space to have a party! The Dean Court Hotel has won a number of accolades as a top hotel and they seem all deserved from what I saw of the staff and room.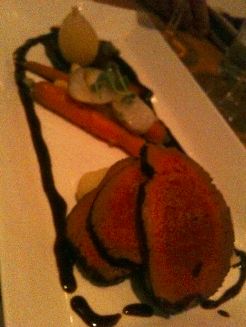 The Hotel was originally built in 1865 as three separate dwellings, to house the Clergy of the Minster, and is situated on the corner of Petergate, which was the main Roman road that ran through the city. The hotel has a rare sign on the side elevation – a set of crossed keys. These represent the keys to heaven given to St.Peter and endorse the original building's association to York Minster. In 2005-7 a major refurbishment was embarked upon to completely re-style the entire interior. This three-year project transformed the hotel and has enabled it to win several awards for its contemporary design. The Dean Court is now regarded as York's most trendy boutique – style hotel It is certainly winning great approval from its guests – especially those who knew it of old!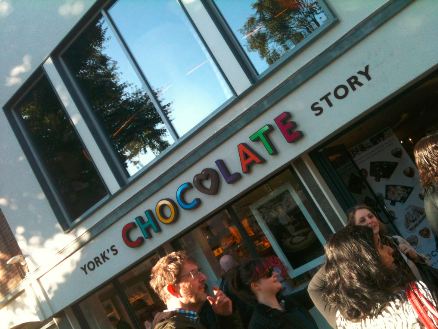 The experience is amazing. From the surprisingly perfectly cooked venison to the delicate pastry on the chocolate tarts, the food is sublime. The chocolate truffle making and chocolate bar making at York Cocoa House is mucky fun and the journey through the Chocolate Story is actually entertaining for adults *and* children (word of warning – Aztecs had _really_ different chocolate compared to us today). We travelled out to the Goddards House owned by the National Trust which is well worth a visit for the beauty of the extensive gardens alone. Inside the house you'll find chocolate memorabilia all over the place, interesting facts and a memories board. The National Trust is still trying to collect stories about the family and have requests dotted about the house for anyone's recollections. It does seem that everyone in York worked in chocolate and so many know the Terry/Goddards.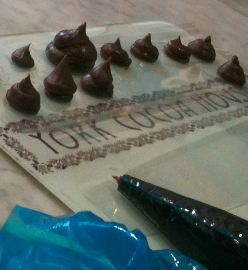 The city itself is well worth exploring and you'll have plenty of opportunity to do so on the weekend break as only your mornings will be filled with chocolaty goodness (and, of course, a chocolate high tea). I went to see the Merchant Adventurer's Hall which is medieval, the Shambles road which is the oldest in York and possibly the UK, I drank in the Guy Fawkes pub where a dark room lit by only a few candles adds to the conspiratorial atmosphere. I walked all over the place always returning to the absolutely magnificent York Minister.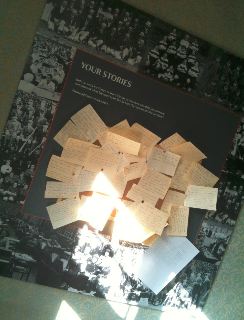 This break is not inexpensive, including as it does the best meal you'll probably have outside a Michelin starred restaurant (and quite possibly including some of those!), afternoon chocolate tea (which was superb), a trip outside the city center to Goddards House, entry to the Chocolate Story, a chocolate making workshop including both bar-making and truffle making (so you'll get lots of chocolate to take home), and accommodation at the 4-star, AA-rated beautiful Dean Court Hotel.  It is a pretty full-on chocolate-lovers weekend with absolutely gorgeous accommodation and so this is a luxury break.  This incredible chocolate break is also of limited availability as there are only certain weekends it can be booked over. To book this chocolate weekend break, go to: http://www.deancourt-york.co.uk/breaks/luxury-break.asp?ID=102
Remember – this is a luxury weekend chocolate experience and one you'll remember forever. You have both led excursions and time for yourself so I really recommend planning your tourist time before arriving as well so you get the most out of your visit to the beautiful city of York. Even if you don't choose the package, I can highly recommend the Dean Court Hotel for accommodation, York Cocoa House for both treats and training, York's Chocolate Story for fun for kids and adults and a trip to Goddard's House for the beauty of the surroundings, the amazing interior and learning about a bit of chocolate history. Individually or as a package, you won't be disappointed.