April 27, 2011
Thornton's Chocolate Liqueur – A Right Royal Tipple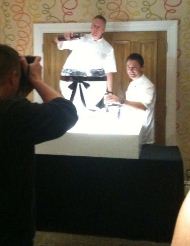 Before Easter (as evidenced by the photos) I attended the launch of the Thornton's Chocolate Liqueur. Now, I am a veteran of chocolate alcohol and I know just how badly wrong it can go. Trust me when I say you *want* to read this review.
Chocolate liquors are nothing new. I remember the first one I became aware of I gave a bottle to my mom thinking it excellent as it was white chocolate combined with alcohol. I mean, how could that go wrong? I was young in my defense and hadn't tried it. It was rank. Vile just doesn't encompass how foul that stuff was.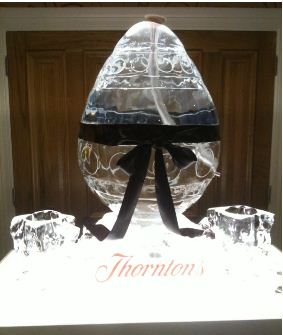 Next I tried another attempt – a brown one this time. I mean, it said it was chocolate but I guess it resembled chocolate as much as a candy bar does. That is in colour and scent but not in taste. BLEURGH! GAH! How can you possibly get chocolate *that* wrong by adding booze? Surely it should make it better.
Godiva bought a chocolate liqueur I had tried before and the mental scars have never left me and so I declined to buy some. If they invite me to a launch party for something and I can try it there then I will otherwise I just can't justify subjecting myself to that horror once again. Then along come Thorntons and I get invited to their launch… and I go.
Now you, intrepid readers, may be questioning my sanity at this point. Sure it is Thornton's and sure it is a launch event and sure it is alcohol but given my past experience how can I possibly risk it? Well, I did. I got to the launch late and by that time the demos of how to cook with it (well, make desserts) had finished. I was ushered to the back and given a shot over the rocks. A generous shot of this alcohol. And then it all came flooding back. The horror, the fear, the trepidation all threatened to make me bolt as I picked up that glass and took my first sip…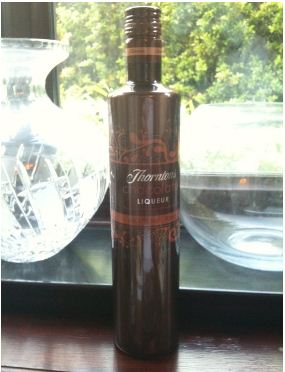 … at this point I'll pause a minute and just reflect on the horrors that had gone before. Now, given my past experience I can assure you that it can get worse. Melt some Hershey's and add alcohol. There you go, worse. Now here I am standing, talking to Kate with a generous slug of this chocolate alcohol in my hand about to find out whether or not this is better or worse.
Once I let the alcohol-infused chocolate drink pass my lips I can say shock and awe ensued. It was a smooth, liquid velvet which was both extremely chocolaty and not too thick. It was like a chilled hot chocolate with vodka and it was so nice I immediately asked where I could buy it. Asda is the first wave of launch stockists as well as some bars and lounges. It'll go into Sainsbury's later and as someone with only an Asda warehouse near me and not an actual shop, I cannot wait until it comes into my local Sainsbury's. The launch is local, not global and it is delicious. While not currently available in Thornton's high street shops, I remain hopeful that it will be because this is absolutely gorgeous. In fact, I hope it also makes it into World Duty Free so I can take some back to Toronto with me and show friends and family that chocolate liqueur can be BEAUTIFUL!