June 6, 2011
Soma Dual Origins Chocolate Bar Review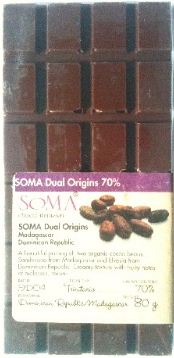 Soma Dual Origins Madagascan and Dominican Republic Chocolate Bar Review – There are times when I shop for pleasure and times that I shop out of necessity. Then there are times I shop because I am sad and this was one of those times. I went to Soma Chocolatemaker on a day I was rushing all over town after a funeral before a flight through hell home to the UK. I knew I wanted to buy something but I didn't know what I hadn't yet tried and I wanted to buy something so I started throwing bars in a basket along with some hot choc and cookies.
The adventure in Soma is worth it. You discover so many chocolate flavours and at different times of the year you may choose to discover gelato and sorbet, hot chocolate shots or the world's cutest chocolate bunnies. Whatever you go in to discover, the staff will help, even walking you around the shop if it isn't too busy – which is rare. Whether it is under siege by yummy mummies or tourists, this shop is almost never empty. Now, I was here having buried feelings of loss and despair under a veneer of stress and work and threw myself into the shop, rushed around and was silent until reaching the cash. Some of the staff knew me and as I was constantly on the verge of tears I just wanted to shop and they seemed to just let me get on with it.
I got to the cash and when I gave my name I found the wonderful Cynthia had left a bag of chocolate for me to share around which I will do by giving away a few bars the Soma Chocolate now! It was the most wonderful thing I had ever experienced and the lovely folk there wanted to share their passion for chocolate with someone who was also passionate and loves chocolate. I go tthe chance to meet one of the managers, chat wine and chocolate and more. But to the bar!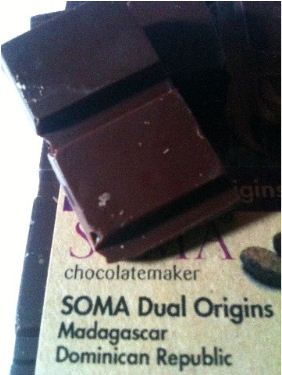 It smells like dark chocolate and tastes like a silky creamy chocolate covered red berry. Slight acidity but with deep red fruits, this chocolate has a delicious raisin edge to it. The chocolate melts with a light creamy texture and very quickly. It has a slight acidity and yet it is extremely delicious and won't be to difficult to eat.
This is absolutely a bar to let slowly melt in your mouth and dream of summer with its ripe red berries. Let it take you somewhere else away from the here and now. It certainly did for me. It is a delicious bar and really juicy. I think this could become a new favourite if anyone is able to buy it after I've bought it all up 😉
Now to the FREE CHOCOLATE part. I will be giving away TWELVE BARS to FOUR WINNERS! Yep – that's right – you'll get Soma chocolate! You can't buy it here in the UK and it costs a fortune to ship so you're getting awesome chocolate for free from one of the world's best chocolate makers includingthe chuao! In fact, I'll do more – a Hotel Chocolat purist bar for each winner! I'll also add an extra secret THORNTONS chocolate block so each winner will get FOUR yummy chocolate bars and why not some Green & Blacks, Divine chocolate bars and hey maybe some Galaxy Bites! So that'll be two Soma bars, a Hotel Chocolat Purist bar, a Thorntons block, a Green & Blacks bar, a Divine chocolate bar and maybe some Galaxy bites (subject to me being able to buy some) to FOUR lucky winners!
All you have to do to enter is be from the UK and do one (or all) of the following: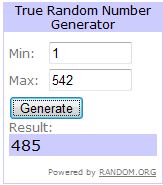 @snowted has won!Tweet: "I'm entering to win @somachocolate from @mostlyaboutchoc & you can too here: http://bit.ly/lo7xBs " You must be following @mostlyaboutchoc and @somachocolate at the time of the drawing and you can only enter once per 8h period – please don't spam your followers and bots or obviously automated entries may be discounted.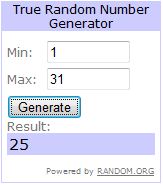 Katherine De Riera has won!Share any of our posts from our Facebook page and remember to tag us. You can share any or all our posts on your Facebook profile but the shared post has to be there when we select our winner (then you can delete it if you want) Only one post per 8h period will be counted.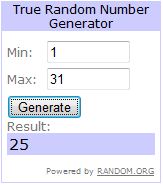 Cate Mse Smethurst has won!Comment on any of our posts on our Facebook page. One comment per Facebook post, must be unique and relevant, minimum 15 words to be counted 🙂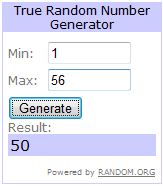 Coversnails has won!Subscribe to the blog and comment on any post on this blog. One comment per post, must be unique and relevant to the post, minimum 15 words. Does not including other competition posts but you can enter once for each blog post – so you could comment on all almost 300 of them! Holy cow that would be a massive number of entries! Remember to subscribe and verify your subscription first though 😉
I used random.org to pick one winner from each way of sharing