June 7, 2011
Coppeneur Menavava Madagascar 72% Chocolate Bar Review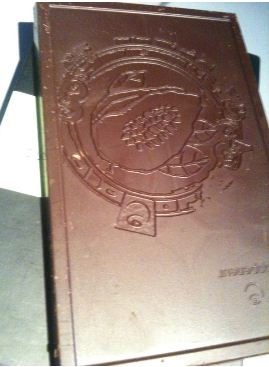 There is a beauty in a mould poured perfectly which has intricate little designs on it and yet is bubble-free. It speaks of someone who takes the time to do things. It shows a perfectionism you do sometimes get with chocolate but recently I learned that it can be sadly lacking even when perfectionism is what is being vied for.
I can't really relate. I do plan and I do try but my hair is always frizzy or my clothes end up rumpled or I wear the wrong colour. I am a small disaster zone and if I stand around people trying to accomplish something it invariably goes wrong. I'm like an unlucky charm or an anti-luck charm or something, It's a good idea not to plan for too much to go right when I'm around 🙂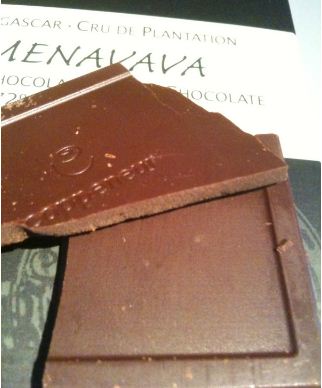 The chocolate is a delicious dark colour and has a scent that fills the room when you open the cellophane wrapping. The smell is of dark chocolate without any bitter edge. It is clean and fresh and chocolate. The smell is almost intoxicating but there is a slightly dry edge to it which doesn't reveal the ripe fruits within – that is left for you to discover.
A dark, slightly acidic chocolate that melts quickly and cleanly. The chocolate is darkly chocolaty with a rich dried cherry flavour. There is an edge of citrus perhaps with a ripe red fruit tang separate from the cherries. The finish is almost instant, leaving little behind off the flavour but the memory. There is the faintest of notes as the flavour vanishes from your mouth that could almost be woody but it is too fleeting to describe.
The flavour of this chocolate is nice and mild. With the clean, quick finish it is a really enjoyable chocolate bar to discover and it will be perfect to discover time and time again.