June 9, 2011
Rogue Chocolate Rio Caribe 70% Chocolate Bar Review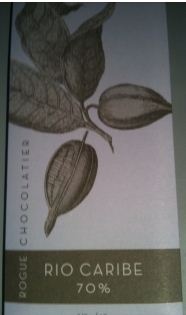 It was on a recent trip to the US that I was tasked with getting some Rogue Chocolatier chocolate bars. I failed until the very last day when I stumbled across them in a CocoaBella shop. Luckily I found some.
Now, purple is my favourite colour and the 'box' this bar is in is purple. That helps it score major bonus points there all on its own. I am a sucker for marketing and beautiful packaging. On top of that I loved the illustration of the cooca pod on a tree as though sketched in pencil y someone instead of on a scrap of paper. A doodle but a beautiful one.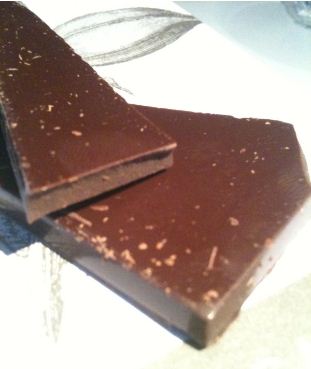 The pour is smooth and there are no pieces. Mine broke from frequent transport as it went from SF to Toronto to London in my pocket but even so I think it did a good job of lasting. Of course, purple is my favourite colour and so I fully approve of the packaging. I love the artwork on it and the design, to me, is beautiful. I like the thin bar and accept that it'll always arrive damaged with me but it helps with the melt.
The bar is a nice rich dark brown colour with a clean smooth finish with only a small mark where the pour finished. The flavour is complex. It has an acidic edge with a delicious rich flavour that has a delicious coffee edge. The sharp tang of fruit comes through which they call blood orange and I'll believe them and it finishes with some sort of brownie nuttiness. The rich flavour of the chocolate comes through slowly, develops over time and lasts, finishing cleanly.
This is an absolutely delightful bar and while not inexpensive it is well the cost of the bar.