February 6, 2017
Quick and Easy Cinnamon Roll Croissants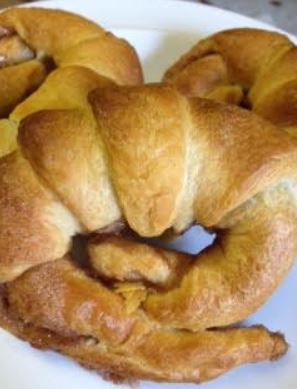 This is a recipe I invented (or at least I believe I did having not previously seen it) while I was unwell. I wanted an easy and quick sweet treat I didn't have to make totally from scratch but was still a little home-made.
These cinnamon roll croissants are genuinely quick and easy but you need to start with a roll of premade croissants. If you have to make your own croissant dough you'll be working on it for half a day.
What you need:
Roll of croissant dough
Cinnamon sugar (Steenbergs have some or make your own)
Take a triangle of the croissant dough and gently stretch it to be slightly wider and longer at the base to one third or one half of the way up the triangle. If you stretch the top it gets all out of shape for rolling.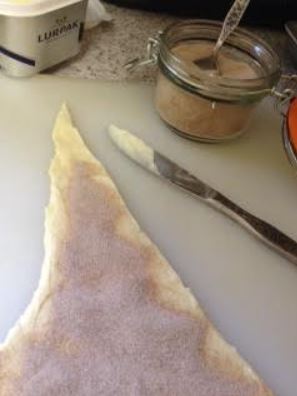 On the dough, spread a thin but generous coating of butter to within one half a centimetre of the edge.
Sprinkle pre-prepared cinnamon sugar on the dough.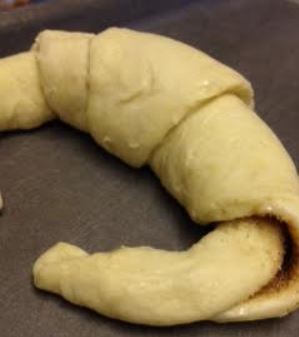 Carefully roll up tightly but without pushing the cinnamon sugar out. This will leave a seal mostly so the sugar doesn't leak out too much.
Bake as per instructions and voila!