February 17, 2017
Espresso Coffee Cupcakes with Coffee Icing Recipe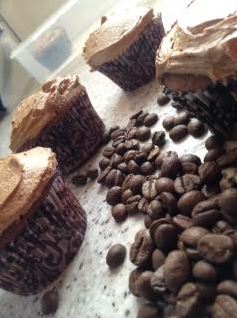 Husband is an absolute coffee nut. He loves the 11 and 12 from Nespresso, he has powdered espresso he uses like instant coffee and has a milk coffee to help him sleep O.o
So here is my recipe for espresso intense coffee cupcakes. There is a LOT of coffee flavour in these puppies so be careful when you eat one!
Makes 12 cupcakes of around 53g each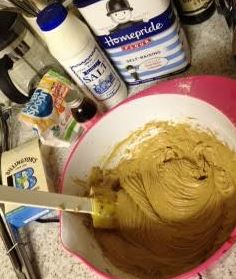 Recipe for the cupcakes
150g unsalted butter at room temperature
150g caster sugar
175g self raising flour
Pinch of salt
3 eggs
1 tsp vanilla extract (I used Steenbergs)
3 tbsp. instant espresso dissolved in 1 tbsp. boiling water (use a little whisk)
Recipe for the coffee icing
125g unsalted butter at room temperature
250g icing sugar (you might want to sift it into the mix)
2 tbsp. instant espresso, dissolved in 1 tbsp. boiling water
Preheat the oven to 180C (160C for a fan oven like mine) and line your muffin tin with 12 paper cases now (or you'll have to later when you're a bit mucky)
Beat the butter and sugar together until light and fluffy
Add the eggs one at a time, beating the egg then incorporating it into the mix as you go
Add the vanilla to the mix and blend well
Sift the flour carefully into the mix a little at a time and alternate with the coffee a little at a time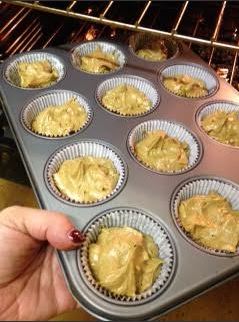 Now divide the mix between the cupcake cases. I used around 53g of mix per cup.
Bake in the oven for 15-20minutes until cooked. My fan oven took 18 min to get a nice even bake.
Now prepare the icing if you're going to use it. Mainly I make these without frosting.
Blend the butter and icing sugar together using an electric mixer until light and fluffy. I added coffee and icing sugar interchangeably to keep the spray of fine icing sugar that always happens.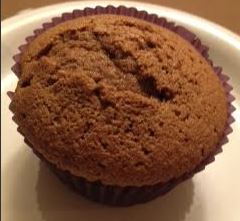 Once cooled, frost away but remember – these are going to be extremely caffeinated so take care when you eat them!