November 22, 2013
Pump Street Bakery Madagascar 72 Bean to Bar Dark Chocolate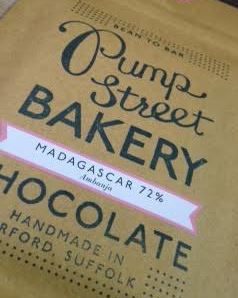 While this was other people's favourite chocolate, I've decided to publicly buck the trend and announce that my love affair with Madagascan is clearly not as strong as my love affair for other chocolate 😉 While others waxed lyrical about this bar, I was left less impressed with the Venezuelan taking prized position of handbag chocolate (while it lasted).
Don't misunderstand me – I do still love this chocolate and Madagascar origin chocolate but that doesn't mean I'm monogamous with my origin chocolate. My husband will be happy to know I keep my philandering to chocolate though 😉
Less aggressive than the Venezuela, this chocolate introduces itself to your palate with a polite handshake before starting the small talk which eventually leads to a few brandy's before a lingering but polite departure. The melt is fast but it feels like milk chocolate in the mouth.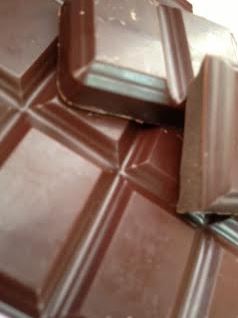 The flavour is lighter and ever so slightly hints at some red fruits which may have made its acquaintance some time ago. Then the yellow fruits come along and stay for a bit of a polite party, soft jazz playing in the background, before lingering to the end as the party quietly winds down. At the end of the relationship with this square you are left with a fudgy brownie flavour with seemingly no acidity and no drying bitterness.
Overall, this bar is like eating a darker milk chocolate It is smooth and light on the palate and the flavours are gentle. Absolutely gorgeous. You can BUY THIS CHOCOLATE ONLINE to experience these flavours for yourself. I was gifted this chocolate but intend to buy more!