September 4, 2015
Maple Syrup and Walnut Biscuits (Cookies)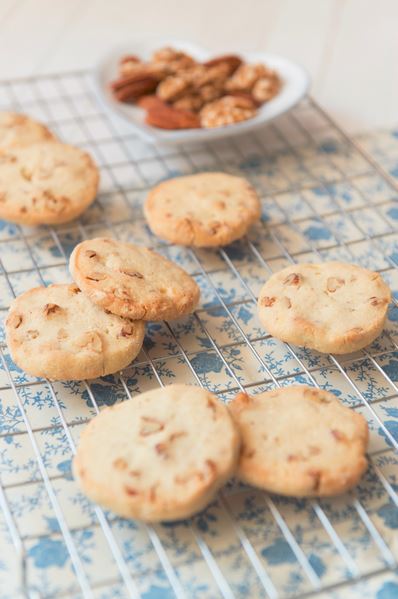 I'm an Ontario girl but Quebec makes more maple syrup than we ever will I think. I went to an event at the Canadian Embassy in London and got to see maple syrup used more in cooking and was given a few recipes to share. This is just one as I LOVE cookies 😉 In fact we learned it is a very versitile ingredient so I'll post a savoury recipe from We Love Maple later but check out their site for some amazing recipes!
Makes 25-30 biscuits
Ingredients
225g unsalted butter, softened
75g maple sugar
1 egg yolk
40ml pure maple syrup from Canada
250g plain flour (extra for dusting)
40g chopped walnuts
40g chopped pecans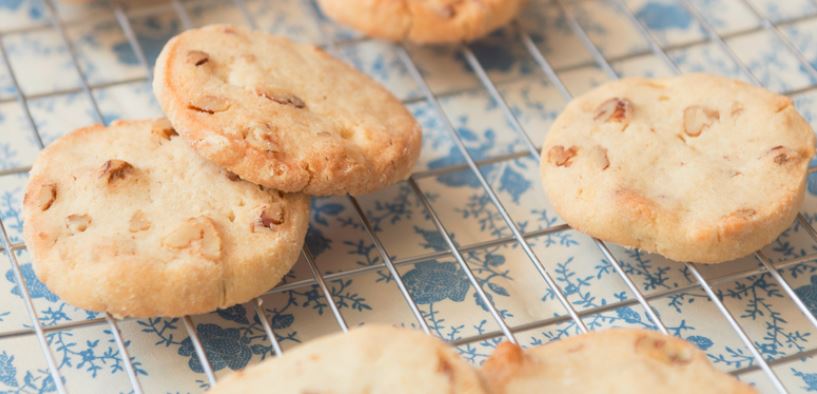 Method
Cream the butter and sugar. Add egg yolk and maple syrup. Fold in flour, bind into a dough. Add chopped walnuts and pecans.
Mould into cylinder logs 18cm long and 5cm diameter. Wrap in clingfilm, place in fridge and chill.
Preheat oven to 180ºC (Gas Mark 4).
To cook, cut into 5mm slices and bake on a greaseproof, papered tray for 10-12 minutes until slightly golden around the edges.
Dust with caster sugar, or leave as they are.