November 8, 2012
Lindt Lindor Giant Truffle Ball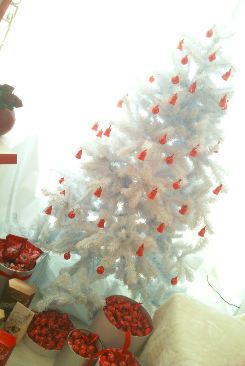 Nothing says you love someone or appreciate someone at the holidays like a bit of yummy chocolate. One of the "trashy" chocolates (as some friends call them) I love is Lindt Lindor. I love the way the center melts long before the shell. I like to keep them in a warm room before eating them – they are always just a bit too cool straight out of the supermarket to eat.
Imagine, if you can, a giant Lindt Lindor truffle ball. Imagine one the size of your head. Imagine how much chocolate that would be! You'd have to chop it in half before letting it melt or risk that oozing center drenching you as you nibbled your way in…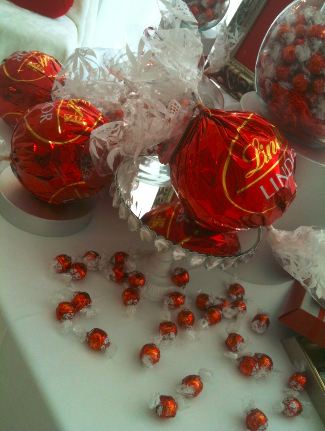 Well, those folks at Lindt have brought us a giant Lindor truffle ball – only it isn't one giant truffle but 44 smaller truffles (number will vary with weight – it is a MASSIVE 550g)! It looks exactly like a giant Lindor truffle ball alright but the ball is a clear plastic ball which is filled with delicious milk chocolate Lindt Lindor truffles. You can use the plastic ball as a pair of bowls once opened to hole your truffles in 😉
Yes, I know these aren't Paul A Young or William Curley or Paul Wayne Gregory or Mark Demarquette or Matcha Chocolat but they are yummy deliciousness in a round ball! They are Christmas wrapped in a red foil wrapper and a giant one means more to share with your friends.
I've already seen these in the wild and those of you who follow me on Twitter know I've known about these since the long lead press launch but what can I say? They are giant balls filled with deliciousness!