September 26, 2014
La Maison du Chocolat Autumnal Bouchee Range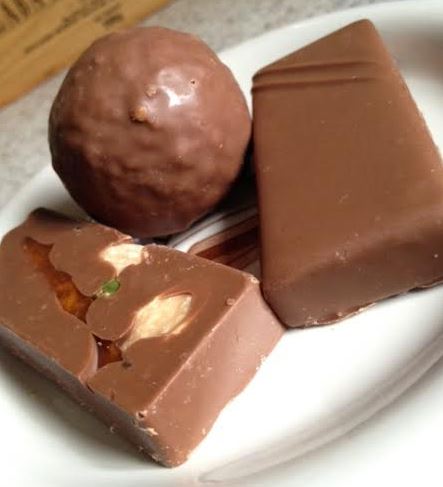 I am a big fan of Maison du Chocolat. I absolutely love their ranges from chocolates ro truffles to patisserie, everything is executed gorgeously. I am just a huge fan and I do buy chocolates for myself often from Selfridges or Harrods as well as enjoying patisserie from their Piccadilly shop. They sent me some treats with the following  information in the press release: As the leaves begin to fall from the trees and the weather starts to change, it is time to revel in the joys of autumn.
After a hectic summer, why not indulge yourself or a loved one this autumn with La Maison du Chocolat's Bouchée range. Available in six sumptuous flavours, the individual chocolate pieces are deliciously tasty. Containing roasted almonds, candied fruits and chocolate ganache, the bouchées are a sophisticated treat for one.
Now of course I had to try them for myself and in a wild stroke of luck I was sent some of them. I wasn't sent all so what I'll do is list the ones I tried first with my tasting notes and then the ones I didn't try will be at the end. I am an EXTREMELY lucky person to get these joyful treats!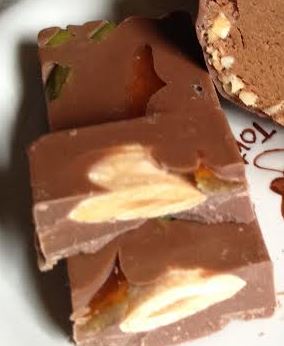 Bouchee Mendiant Dark Chocolate – Dark chocolate bar with full round notes with a mélange of candied fruits and nuts. Absolutely delightful. There was a single strip of candied orange peel through the length with lots of fruits studded through the chocolate. Husband very much enjoyed as I am not a massive fan of fruit and nut but even *I* liked this one (in moderation ;-D)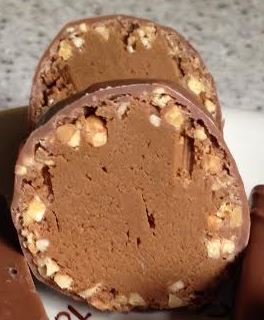 Bouchee Rocher Milk Chocolate – Almond and nut milk chocolate praline with roasted almonds. This was like a GIANT ball of nutty joy. That smooth ganache filling wasn't too sweet and so I sliced it into segments and enjoyed over the course of the day. It was absolutely perfect as something to come back to time and time again in small bites because each one satisfied. If you're looking for a nutty fix, this is it in spades!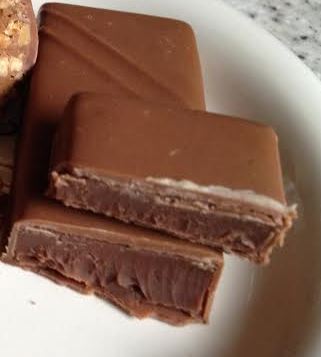 Bouchee Sylvia – Plain milk ganache. I might have eaten this whole thing in one sitting because it was silky lovely ganache goodness. It was like a giant delicious chocolate. It is the ultimate in decadence – a giant ganache chocolate. Go, get one – you'll thank me later (or not when you buy 6 just to always have one no matter what room you are in).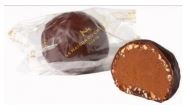 Bouchee Rocher Dark Chocolate – Almond and nut dark chocolate praline with roasted almonds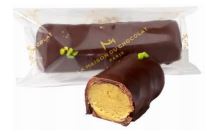 Bouchee Jolika – Pistachio and Marzipan with dark chocolate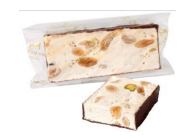 Bouchee Nougat – Honey, almonds, pistachio, candied fruits, hazelnuts
Six delicious flavours crafted by artisan chocolatiers to ensure there is something for everyone – from nuts to nougat to dark chocolate and marzipan. Discover the charming range La Maison du Chocolat store or shopping online at www.lamaisonduchocolat.co.uk