October 5, 2011
Kallari Chocolate Bars in 75% and 85% Reviewed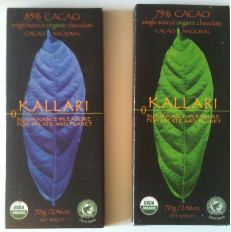 The lovely people at Chocofest gave me three Kallari bars to try.  As you know, I've already reviewed one and so I thought it was about time I got the below post up and blogged!
Kallari is a unique chocolate.  There is none I know if that is more ethical, more environmentally friendly, more farmer friendly than Kallari.  How do I make such a bold claim?  Well, Kallari chocolate is made by the indigenous farmers of the Amazon.  This farming cooperative promotes sustainable development, rainforest protection which is hugely important and also promoted education and healthcare.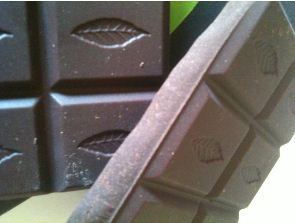 Kallari 75% – this chocolate is initially fruity but with earthy notes pushing through as the chocolate melts in your mouth. The flavour of apricots comes through in the middle with a kind of brownie flavour lasting straight through. This chocolate finishes cleanly. I have to admit that this is a surprisingly edible chocolate for a high cocoa content bar.  Some may pass it by because of it but I really think that you'll be pleasantly surprised and also supporting a great chocolate company.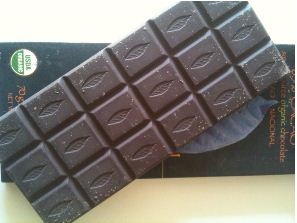 Kallari 85% – This chocolate bar is a slightly drying earthy chocolate to start with almost a chalkyness to it.  The bar is mainly a kind of fudgy flavour with a slight acidity at end of it melting in your mouth. The finish here is slightly acidic with brownie notes.  It is a much darker bar but I think that those who like something a bit stronger will enjoy this bar.
All in all I think these are great dark chocolate bars and they support a great cause.  I think if more people choose this or Divine over Bournville or Hershey's then we, as consumers, will force larger chocolate makers to change their tactics, make better and more ethical chocolate and while it may cost us a bit more money, it won't cost us the planet.
UPDATE:  I've been given another bar of the Kallari 85% to try and I'll post about it once I've tried it 😀