September 8, 2011
Jeff de Bruges Hot Chocolate Cocoa Pods – Milk Chocolate & Caramel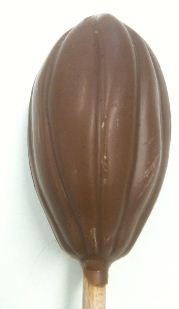 I had the chance to drop in on Raks and while I was there I spotted these beauties.  Now usually they come in single flavours but he very kindly made just for me a three-flavour bag of hot chocolate cocoa pods.
These are just a ton of fun.  Knowing as I do what chocolate goes in to these creations, I'm not expecting Soma but I also know this won't be like trying to mix buttons into milk.  Not that I have ever done that… honest!  Also the chocolate needs to be of a particular blend and not too oily or over-sugared.  A good quality chocolate is essential and it needs to mix with the hot milk.
I decided to choose the sweet one – I chose the milk chocolate and caramel.  Now, this is a solid lump of chocolate and I was a little worried and it did take some time to melt and I couldn't use my whisk as I had to let it melt off the stick.  Still – VERY COOL.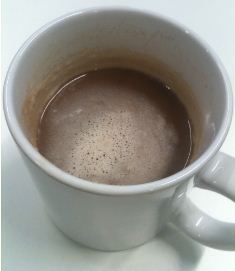 The Milk chocolate and caramel is interesting.  The caramel really isn't that sweet and while it is there, it isn't super pronounced.  I might be tempted to say there is a slight chemical edge to the caramel flavour not because chemicals are used necessarily and I don't know if artificial flavours have been used but just because of the distinct quality of the flavour.
I won't say this is bad because it clearly isn't.  It's damn fun whether as a hot chocolate or a chocolate lollipop.  It is tons of fun and I love the shape and so what if it isn't Soma – I'm not sharing mine…