November 16, 2010
Hotel Chocolat Gingerbread Liquid Chocolate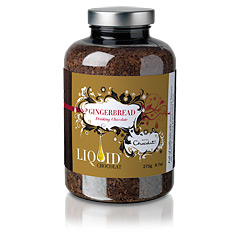 Hot chocolate is one of the best things for a cold day.  In fact, I think hot chocolate and not tea might have been the original drink that warmed the cockles of ones heart.  So it seems normal to have a hot chocolate that is aimed at the holiday market.
Hotel Chocolat for this holiday season have released a gingerbread liquid chocolate drink.  This is made up of real chocolate gently spiced much like a gingerbread latte (one of which I managed to spill all over my desk. Not cool).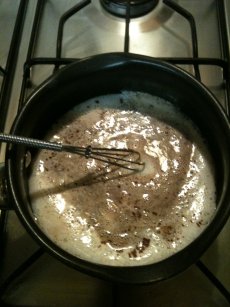 You are meant to add the chocolate flakes to milk and gently warm the milk while stirring.  This mixes the chocolate into the milk to make a real chocolate treat.  The use of small, easily melt-able bits of chocolate to make a hot chocolate has been a favourite method of mine for making hot chocolate for over a decade.  I remember the big blocks of Godiva chocolate I struggled to make hot chocolate with and am glad things have progressed.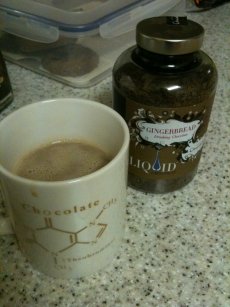 This hot chocolate as you can see in my lovely chocolate molecule mug is a rich and creamy colour and the hot chocolate is extremely gingery.  Once you get over the initial slight surprise at the hot chocolate with the warming ginger, this is a delicious treat.  I made it to the exact recipe on the outside of the jar and it came out perfectly.  An absolutely delicious treat in a warming mug and not too challenging.  This isn't an uber high quality chocolate and it isn't a cheap chocolate.  It is the perfect middle of the road chocolate that will appeal to everyone and it's also a higher quality than some of our other chocolates reviewed for the holidays.
This holiday season I'd recommend having a jar of this in the kitchen and treating your guests to a mug of this as they come in from the cold.  They'll love it!