June 28, 2012
Hotel Chocolat Academy of Chocolate Award-Winners Reviewed
I had the great benefit of being able to get my hands on some of the award-winning chocolate from Hotel Chocolat to review for the blog. I had a little trouble finding them in the shop so they very kindly sent me some but I'd absolutely buy these (plus the mojito chocs, the sea salt caramel chocs… 😉 )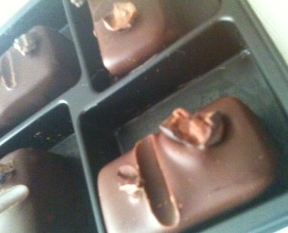 Hotel Chocolat Rabot Estate 66% Dark Ganache – silver winner – I really enjoyed these. I think I liked the cocoa nib on each one and the ganache as well as the chocolate all coming together to make a delicious chocolate. While it only activates parts of the palette and not all of it, who cares? It tastes YUMMY and while it has a hint of being more sweet than dark, it is still far from what some Canadians like 😉 and so if deliciously chocolaty without making you wince with sugar. Really nicely balanced and unsurprisingly an award winner.
Hotel Chocolat Rabot Estate 66% – bronze winner – I've already reviewed this one here and it was YUMMY!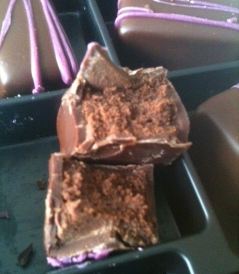 Hotel Chocolat Madagascan Raspberry and Hibiscus – gold winner – oh my goodness these are AMAZING! I want MORE! There is this delightful light acidity which is slightly 'sour' and yet there is this wonderful undertone of something which I think is the hibiscus which is kind of neutral but slightly dusty. It's a delightful complex flavour that comes together into a single delicious ganache.
Hotel Chocolat 120h Conch Purist 65% – bronze winner – I've also already reviewed this one apparently here and I have to say the 120h conch still stands out in my mind as a really smooth chocolate that was almost like a milk chocolate (without the milk). Absolutely gorgeous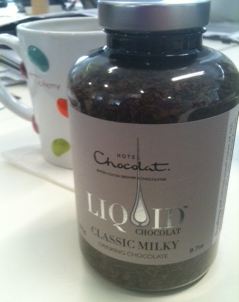 Hotel Chocolat Liquid Chocolate – bronze winner – I've tried a lot of hot chocolate and they all taste like hot chocolate and yet there is a difference usually with the undertone of other flavours, or oiliness. One thing I enjoy about Hotel Chocolat hot chocolates is that there is none of that oiliness and no additional weird flavours in the finished product like a good Jaz & Jul's hot chocolate. I really like this hot chocolate – melts quickly into a paste and then mixes well into the milk. There is a bit of separation that can happen like all of the real chocolate hot chocolates (except Soma) and there's nothing wrong with that. The chocolate flavour is delicious, rich and yummy.
Hotel Chocolat Rabot Estate 66% chilli and orange – bronze winner – this is a little different than what I'm used to. I'm not the world's biggest fan of orange chocolate and I find chilli is only added to get heat rather than enhance flavour.