December 16, 2014
Get Personal This Christmas with Selfridges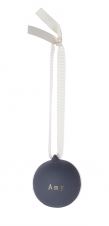 There's something about a personalised gift that just makes it that little bit extra special. I remember the silver bank I had that was the shape of a duck that had *my name* on it. It was, in a family with siblings, something that was uniquely mine. It wasn't passed down, it wasn't able to be "borrowed" by a little sister or brother – it was all mine. That engraved name made it uniquely mine and no one else's and I cherished it.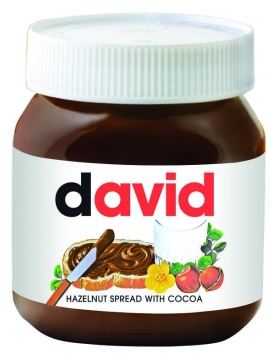 Selfridges are bringing back that feeling with everything from personalised sets of Dominoes to pictures to Nutella. That name on it makes it a unique personalised gift that can be for no one else and can go to no one else. It is so special to get something personal and I was so honoured to be introduced to so many unique and special businesses at their Christmas preview.
The first thing I remember from the show is the personalised bauble. I could choose an off-white or charcoal and so I opted for the unique charcoal. The heavy bauble was then personalised with my name but you could get any short message on there – even "marry me?" Can you imagine waking up Christmas morning to see an extra two baubles on the tree – one saying "marry me" and the other a ring? So romantic. Or "James 8/4/14" for baby's own bauble. So special!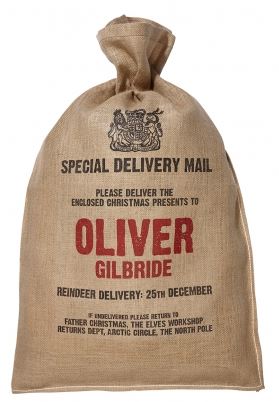 For somewhat bigger kids there was a personalised Santa's sack. Of course I got it for my nephew as I have no kids and he's about to get a baby sister which, after six years of life, has to be a bit of an adjustment 😉 This way no matter what his baby sister will know those are not her toys! This has to be the most brilliant thing ever as toys are so big these days it is perfect to get them in to.
For a more adult personalisation, Smythson has a variety of leather items they can personalise including key rings and wallets. Why not get a leather passport holder embossed with the initials of the recipient? Then maybe add 10 Euros or Swiss Francs or Mexican Pesoes or US Dollars or something as an inspiration of where to fly. It would make such a lovely personalised gift.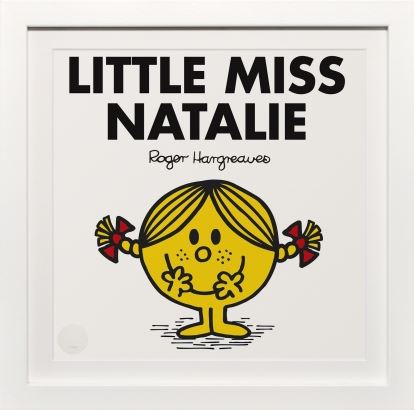 For big or small kids, everyone loves Mr Men. There is a place personalising Mr Men and Little Miss pictures. You could get a Mr Happy as Mr David and t looks just like the cover. It comes in a frame if you wish so perfect for hanging. For the little ones, it's something they'll have for years so if you give her a "Little Miss Bossy" with her name just realise what you're getting yourself in to 😀 It is just such a fantastic idea and so cute and it makes the perfect personalised gift. A friend tried to convince me to get "Little Miss Bossy" with "Little Miss SEO" on it 😉
Nutella is something everyone loves and you can get a jar personalised for anyone. Of course I got one for me that says "Judith" but you can get any name you wish on yours. Why not as a bit fun get it for the hostesses on your list. Going to stay overnight somewhere? Bring wine, a sleeping bag and a jar of personalised Nutella!
I got an absolutely fabulous gift for my nephew of a box of dominoes with his name engraved on a brass plaque which was stuck to the box but they also offered pick up sticks. At 5 years old I was worried about those so opted for dominoes. It was just so simple and yet so wonderfully perfect that how could you not? This really was the perfect gift for someone about to get a new little sister but really they had so many things they could engrave his name on how could I choose? It was literally any toy I could see that could be personalised. Absolutely wonderful and magical and absolutely his and not his baby sister's. For any child who has to share, even something as inexpensive and simple as dominoes which is personalised (they were just light plastic in a wood box) can be the most special thing in the world.
Of course Selfridges also has a range of the most magical hampers imaginable. They take the guesswork out of things by putting together popular items and packaging them up perfectly. Now sure what to get or what they like? A hamper is always welcome. There's always an array of stuff in there and with Selfridges doing things like Best of British you can make sure it's still special without agonising over what to get.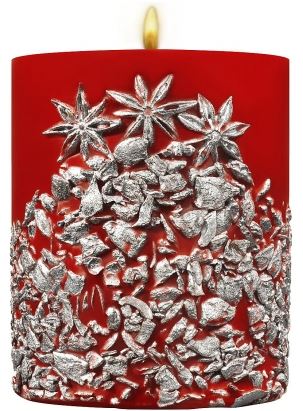 Of course, besides personal items Selfridges has a range of amazing fun stuff like Demarquete's chocolates representing the UK (Scotland is the best – I could eat a box of those alone!), Christmas dinner in popcorn form, Pierre Marcolini's absolutely stunning chocolates of the season including a snowman and a Santa, scented candles from Acqua di Parma and more.
Come to think of it, just forget shopping elsewhere and go to Selfridges. They have a personal shopper to help you, a service to get you and your bags home and so much personalised stuff that you'll be the most popular friend/aunt/uncle/parent/sibling ever. Personalised gifts make all the difference between another keyring and something chosen and created for you with the specific colour of your first car and embossed with your favourite colour (or whatever).
Show everyone you put thought into everything you bought this year and go to Selfridges and go personalisation MAD!