December 7, 2011
Galaxy Drinking Chocolate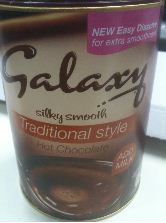 Well, 'tis the season and all that and Galaxy have released a new drinking chocolate.  That's right – a drinking chocolate. Not a hot chocolate with added milk powder but a rich drinking chocolate.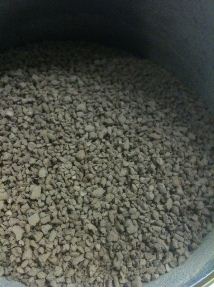 This drinking chocolate has actually been specifically designed to melt quickly, disperse evenly and give a better drinking chocolate experience without whisks and other paraphernalia. You just heat milk, add the drinking chocolate and voila.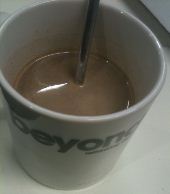 Regrettably this still has added milk so it isn't just a pure chocolate like other drinking chocolate I have reviewed but it is creamy and sweetly delicious.  I used the recommended measured and heated the milk and it mixed in smoothly.  It is typically chocolaty and sweet as you would expect from Galaxy.
I think that if you don't feel comfortable with the fancy hot chocolates like the Fortnum & Masons that I reviewed then this is the perfect middle step.  It is a hot chocolate made with milk but isn't complicated with melting chocolate before adding hot milk so it makes it easier to create and mixes in smoothly.