December 8, 2011
Askinosie Hazelnut Chocolate Spread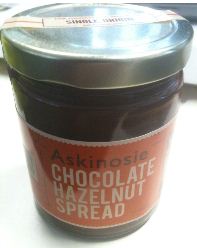 For a long time I thought that Pierre Marcolini had made the ultimate chocolate spread. It was like pudding in a jar for spreading on a rice cake or toast. It was glorious. But then my head was turned by another man…
The Chocolate Hazelnut Spread from Askinosie is a stunner. It is a thick, glorious jar of the most delightful spread possible. No Nutella, this.  This is something so far removed from Nutella as to not deserve being mentioned in the same breath.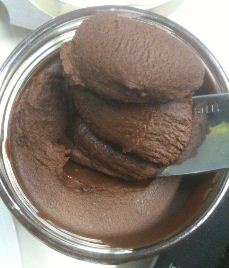 This thick rich chocolate spread is like a glorious single origin chocolate bar that has been slightly melted and slightly whipped. It will make you melt and fall in love again. It will remind you why there is such pleasure and joy in sharing and you'll slather a piece of warm bread or toast and give it to someone you love because you know that as they bite in to that glorious chocolate spread that has no taste of hazelnuts to me at all and smile. That smile will be the smile of someone who tastes the deep, dark single origin chocolate that is dark with a hint of light and knows how much you sacrificed.
This chocolate spread is not bitter at all. The soft edge of the chocolate is rounded and fudgy. This is a thick, glorious chocolate spread without much of a hazelnut flavour at all.