October 24, 2014
Fashionable Indulgence in W1 on Regent St – Where Else?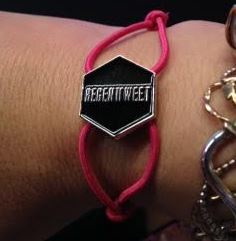 Once a year one of the most anticipated events on my and most women's calendar takes place (if they are fashionable that is). #RegentTweet is a chance for over a hundred women (and men) to hit Regent Street and shop for the day along with picking up some amazing freebies. With over 50 venues participating in the 5th anniversary event, I managed to score some absolutely brilliant buys but I continue to go back month after month because really, I like to try and stay well-dressed. Regent St is where you *need* to go to stay on top of what's hot (and what's not)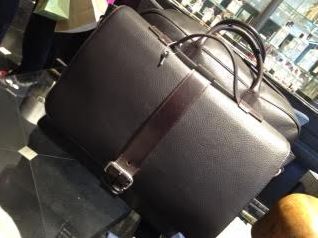 As a girl and a geek I actually enjoy Regent St where in the past I've scored headphones with Swarovski crystals, iPhone covers, an actual iPhone (I always buy my tech) and more. As a girl geek I absolutely can't imagine life without Regent St! As a chocolate lover Regent St is central to my life with Café Royal and Godiva among others, as an auntie Hambley's is my go-to shop before I head home and as a professional shops like Brooks Bros, Aquascutum, Hawes & Curtis, Hackett, Karen Millen, Ugg, Sebago and more are all essential in my life. I can't imagine life now without my no-iron shirt!
Reviewing chocolate, wine, whisky or anything really requires a lack of perfume. It also requires the eating of bland food which makes for a bland gal and so I absolutely love shopping at Penhalligans and Molton Brown for smellies. I actually only ever take Molton Brown when I travel so I do shop there a lot as I travel a lot for my business. Not only are the shower gels a travel essential but their hand cream is divine when I don't have my Crabtree & Evelyn 😉 However scent is an important part of personal style. Don't clash scents and make sure that your bath/shower gel scent compliments your perfume. Remember layering scents changes scents so try and stay complimentary. The lovely staff in the shops can easily help especially if you start at Molton Brown and move down to Penhalligan's and Crabtree & Evelyn.

I speak at a lot of conferences and so I have to travel a lot. Brooks Brothers have a no-iron shirt in white which when paired with some Follie-Follie gold jewellery looks absolutely stunning against black trousers. Go with a long chain like the Follie-Follie Heart4Heart Win Necklace on the outside or double loop it for a shorter statement piece, attaching a small gold charm to the clasp. Go with some Banana Republic Faux-Leather Trim Ankle Zip Ponte Leggings in Black and then finish it off with a black Coach bag with gold hardware and Russell & Bromley HI-CHARM Quilted ankle boots which have gold hardware. I always find if you have silver hardware you have to pair with silver jewellery so I try and choose my jewellery to compliment elements I can't change like hardware on a handbag.
Guess is, of course, a fab place for sunglasses to hide the deep bags under my eyes after a sleepless night of too much chocolate stimulation but as winter sets in and our minds turn to skiing, we have different needs in sunglasses. I have to admit the anti-glare on these isn't the same as my Oakley but I am a sucker for Guess 😉 Also their handbags but that goes without saying. There's a handbag a week for every season in the Regent St shop I swear! If you're looking to riff off a handbag other than a Coach one, Guess have a Rockabilly Zipped Small Convertible Hobo Bag that is bang on trend this season. FW14 is a lot about hard rock chick influences (ah – takes me back to my youth) which you can team up with some Kiko smoking makeup to a statement smoky look, GAP for their bespoke jeans fitting service and a Desigual t-shirt finishing with a Jager Leather and Melton Jacket – classy rock chick all riffed off a single handbag. I can do more than just chocolate and port pairings ya know 😉
I can be fashionable at times 😉 when I'm not busy in Godiva Regent St scoffing chocolate dipped strawberries or in Hotel Café Royal dining on their new exclusive chocolate Profile 66 within their patisserie. Of course if you're looking fo find me, I'll be finishing my day in Café Illy which uses Domori in their hot chocolate because all that being fashionable is hard work!