October 22, 2014
Urzi Cacao rar Merida Sur de Lago 65% Review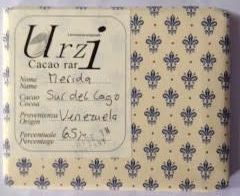 When I saw this chocolate in Selfridges, I thought I would buy it. Spendng £8 for a bar isn't unknown to me and so I thought – why not?
But I knew nothing about the chocolate or the company so I went to the website to see what they were all about. Apparently they are a small workshop on the outskirts of Florence. Francesco Montrone is the person behind this chocolate (scowling in the image on the website) and he has created this company by "the almost maniacal search of raw materials" (I kid you not – those are the actual words). Apparently he sources  sfusato lemon from Amalfi, Bronte pistachios, Washington oranges from Sicily, almonds from Toritto, and Huehuetenango's coffee (whatever that is… Google is my friend). The chocolate they are using is being made from origin beans mainly in Venezuela from places such as Sur de Lago, Maracaibo, Rio Caribe. Also the way he is making chocolate contributes to my not as positive experience. He doesn't use lecithin which is fine but he also doesn't do any conching. Rough.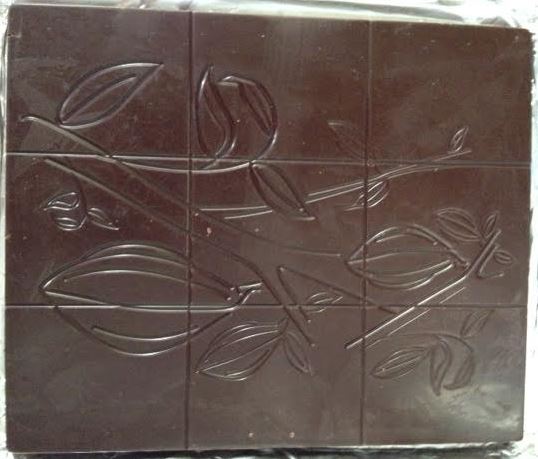 So the flavours were interesting I suppose but not really my favourite spread. The nose was very nice but the flavour tasted flat with a bit of spice. It tastes a little smoky almost as though there was coffee in it or the roast was heavy.
There is a grittiness to this chocolate that has me chewing as it melts which is not my favourite experience. The flavour profile is also not something I'm enjoying tremendously however I'm sure some will.
All artisan bean to bar chocolate is going to be different and unique and everyone has different tastes and I am sure someone will love this one.