October 13, 2012
Direct Cacao Launches Initiative to Link Farmers with Chocolate Makers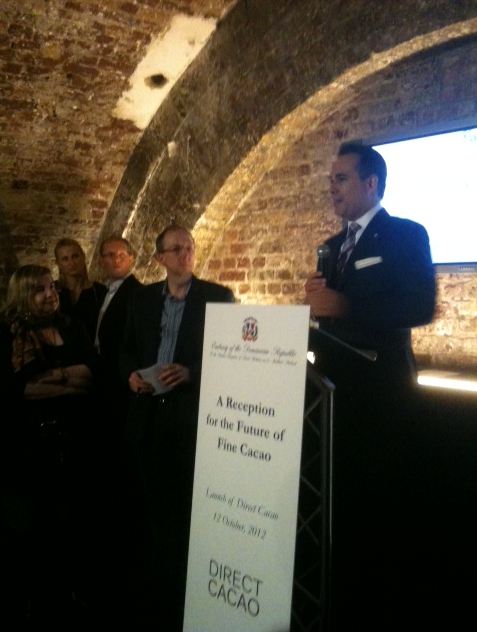 For a long time, in certain areas of the world, cocoa farming has been a poverty crop. In areas where it isn't, it may be stolen after harvest and sold on the black market, robbing the farmer of their livelihood. Chocolate can be as bloody as blood diamonds, as controversial as fur or veal and as corrupted as certain dictatorships.
In the face of this, as well as brokers taking an increasing cut of the profits from chocolate, some chocolate makers have started going to the source and buying direct from farms. Shawn Askinosie, Pierre Marcolini, and others have all been going direct to the farms, working with the farmers and as a result bringing back excellent beans. The trouble is, not everyone can do that and while companies like Hotel Chocolat have also bought farms and improved the livelihoods of farmers and workers, smaller micro-batch bean to bar makers have had trouble sourcing direct.
This is where Direct Cacao comes in. A sort-of co-operative network of farms and chocolate makers, Direct Cacao attempts to match farm with chocolate maker where the quantities are small but high quality is demanded. This helps increase the number of people making bean to bar chocolate by making it easier to source high quality cacao and thus increase the diversity of high-quality chocolate on offer. The more high quality chocolate, the more people will get educated about it and hopefully buy it. The more who buy it, the more the farmers benefit and the cycle continues, eventually pulling even more farms and farmers out of poverty.
While not every chocolate maker will be as involved as Shawn Askinosie who got a call-out at the launch for building schools in the Philippines as part of his chocolate making and giving back to the community he buys from, Direct Cacao hopes to put higher quality beans within access of more companies and hopefully help create a virtuous cycle.