July 10, 2013
Cloud Cocoaland Chili Dark Chocolate Truffles Reviewed
I do enjoy Trish's chocolates. The lovely flavours, the passion that goes into each one, the hard work. Her chocolates are a reflection of her own personality and although I don't know her that well, if these are a reflection of her temper, she is mild-mannered indeed.
Cloud Cocoaland chilli truffles have a delightful dark chocolate flavour. The ganache filling is a good balance between moist and structural integrity. The chocolate coating is not too thick and not too thin, making it easy to bite through and yet not damaged in transit. The cocoa dusting adds a nice extra layer of flavour.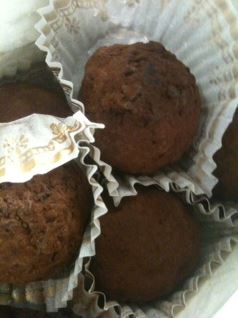 The filling of the ganache where you would expect the firey kick of the chilly you actually find a pleasant dark chocolate whoch slowly, almost reluctantly, gives up the heat of the chilli. This isn't an overpoweringly hot chilli truffle and it won't burn your mouth. Rather, this is a subtle build of warmth from nothing to something to noticeable. It builds slowly so that it isn't uncomfortable and yet still imparts some of that chilli heat.
If you're looking for something that'll blow off your face, this is not the chocolate for oyu. If you're looking for a delicious truffle with a slight heat that builds meaning you can enjoy the truffle and still enjoy another one (or other chocolate then this is it. You can buy Cloud Cocoaland chocolates ONLINE HERE.