July 11, 2013
Pop Up Ping Pong @ Altitude 360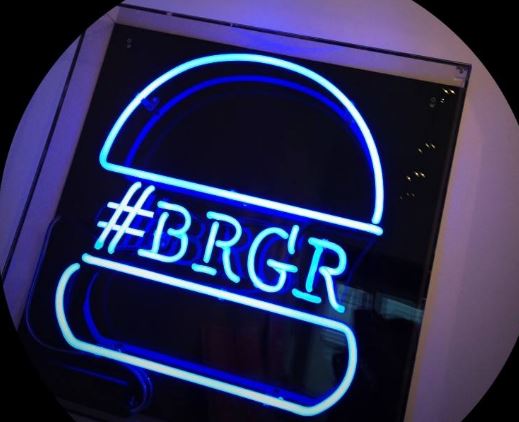 Join #BRGR for a ping-pong party in the sky! Pop Up Ping Pong is back for another night of flying balls aplenty, this time atop Millbank Tower with stunning panoramic views of London. We've still got it all: gamin', boozin' and finger-lickin' food.
On Saturday 20th July, six ping pong tables and four beer pong tables will adorn the 29th floor of Millbank Tower a New York style contemporary setting with minimalist design. In addition to this, they'll have their resident slider maestros #BRGR serving up their mini American cheeseburgers made from the best ingredients: grass-fed beef patties from The Ginger Pig and soft, golden brioche buns from Miller's of Wimbledon. Finish up with an extra special sweet treat hailing all the way from NYC: Momofuku Milk Bar's legendary Crack Pie. It's super sweet and super delicious – there's a reason for its intriguing name!
They will also be showing a host of ping-pong films and never-before-seen animations on the host of flat-screen TVs that adorn the space. Don't forget – their music playlist is concocted by you so add your favourite tunes here: http://open.spotify.com/user/u_oi/playlist/4ysj6D9JRZ5SZHh8TxZknh
As well as unlimited ping-pong-ing, a cocktail is included in the price of your ticket while the LED centre-piece bar will stock beers at £2.50 and cocktails from £5, plus a host of other beverages. Which – holy cow – IS SUPER CHEAP!
Without mincing words any further (pardon the pun), you've gotta come and try out the take on Momofuku Milk Bar's legendary Crack Pie – made using the recipe from their cookbook hailing all the way from New York City and officially the only place you can buy in London.  There's a reason they call it Crack Pie!
So what are you waiting for – go and buy a ticket!
Ticket Link: http://www.designmynight.com/london/bars/the-view-at-skyloft-millbank-tower/pop-up-ping-pong
When: Saturday 20th July 2013, 18:30 – 01:00
Where: 29th Floor, Millbank Tower, 21-24 Millbank SW1 4QP
Web Link: http://sidengo.com/popuppingpong
Twitter Link: https://twitter.com/PingPopPong
Facebook Link: https://www.facebook.com/PopUpPingPong
YouTube: http://www.youtube.com/watch?v=ZK96hzibbR8
Spotify: http://open.spotify.com/user/u_oi/playlist/4ysj6D9JRZ5SZHh8TxZknh
#BRGR Web: http://www.hashtagbrgr.com
#BRGR Twitter: http://www.twitter.com/hashtagbrgr