December 1, 2020
Chocolate Advent 2020 Day 1: Chococo Baubles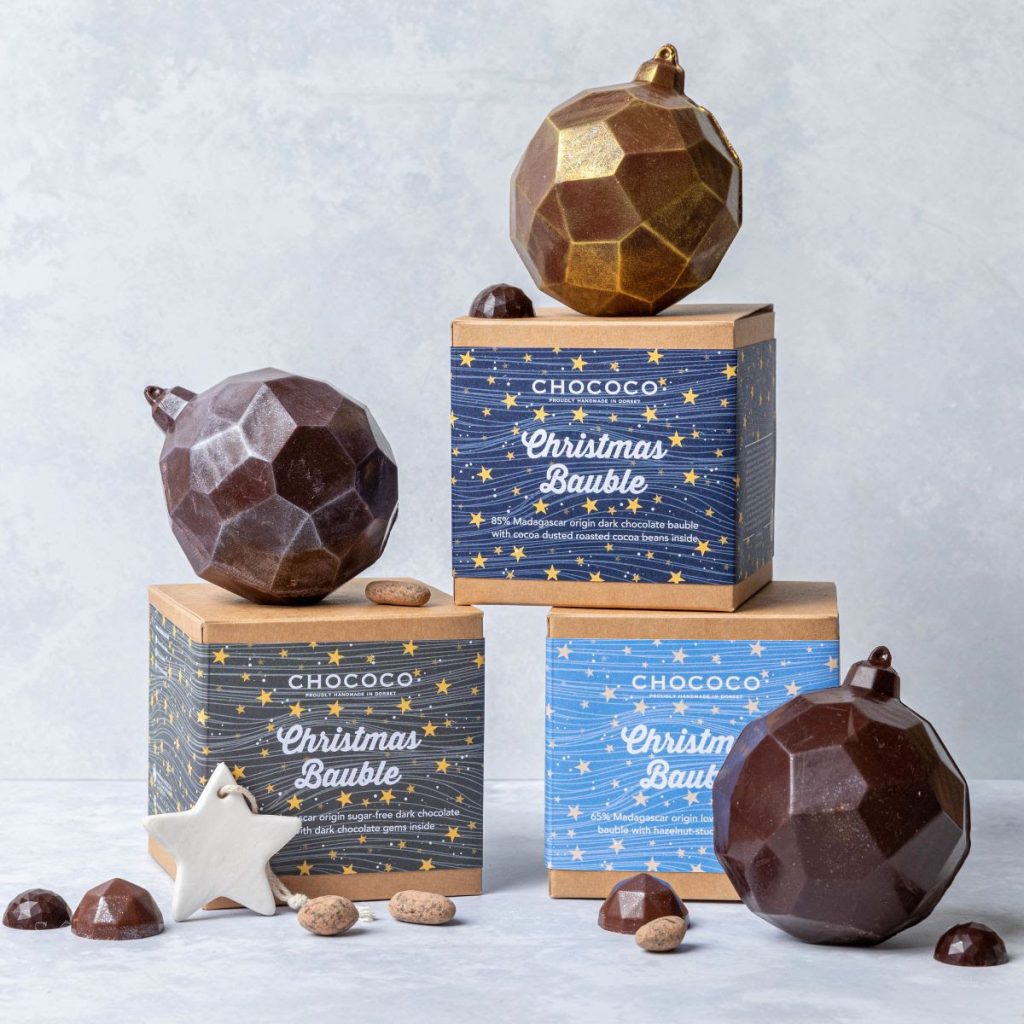 I love Chococo's advent calendar chocolate box – it is absolutely fabulous and when I got one, I ate it well in advance of the big day HAHAHA so to kick off 24 days of chocolaty treats I thought I'd recommend their delectable chocolate baubles filled with deliciousness!
From creamy, sweet Gold chocolate, their house origin 45% milk & 67% dark chocolates filled with award-winning chocolates and delectable 40% vegan 'Cashew Milc', to their low sugar 65% 'Mega Milk', 85% 'Mega Dark' and 100% Totally Dark', there is a delicious chocolate bauble for everyone in your bubble!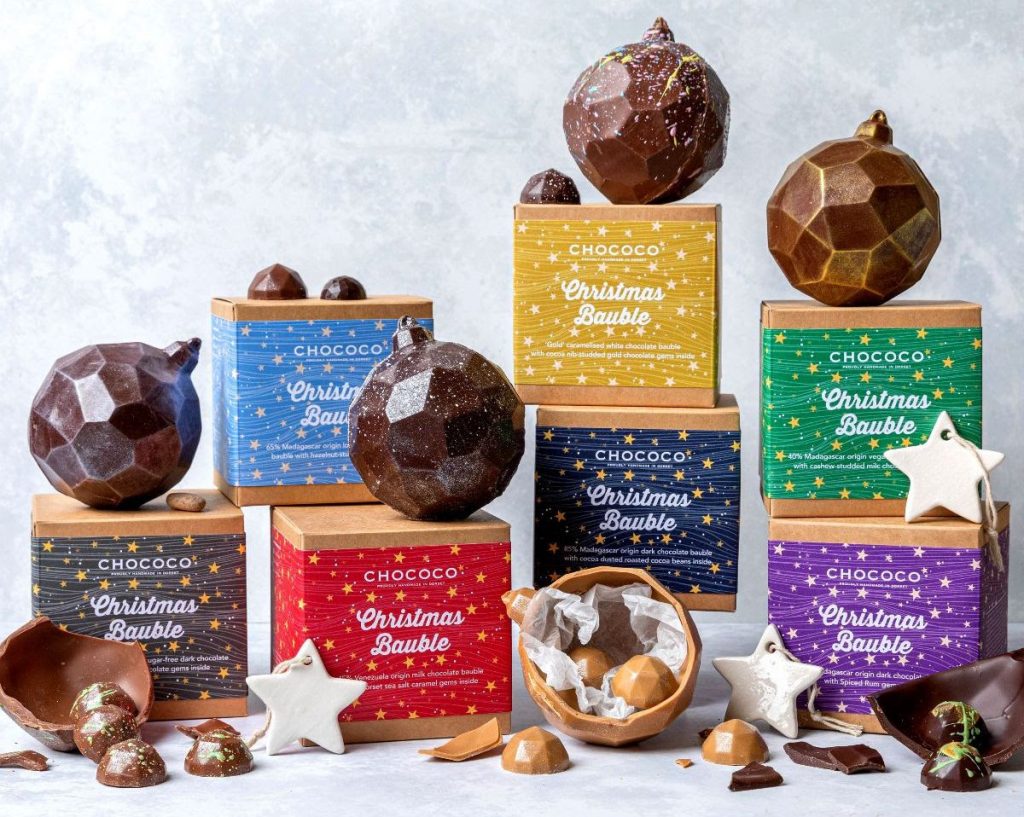 Handcrafted by their chocolatiers in their Dorset kitchen, each bauble also hides fine handcrafted chocolates inside. Delve in and discover 2020 award-winning Spiced Rum and Dorset Sea Salt Caramels or golden gems studded with crunchy cocoa nibs, intense cocoa dusted cocoa beans or 100% sugar-free mini gems for the chocolate purists.
These handcrafted Chocolate Baubles are available online for delivery now or, you know, if you want to leave your bubble and take the risk, you could pop in to one of their shops: https://www.chococo.co.uk/our-chocolate-houses
Happy shopping!