December 2, 2020
Hotel Chocolat Christmas Sleekster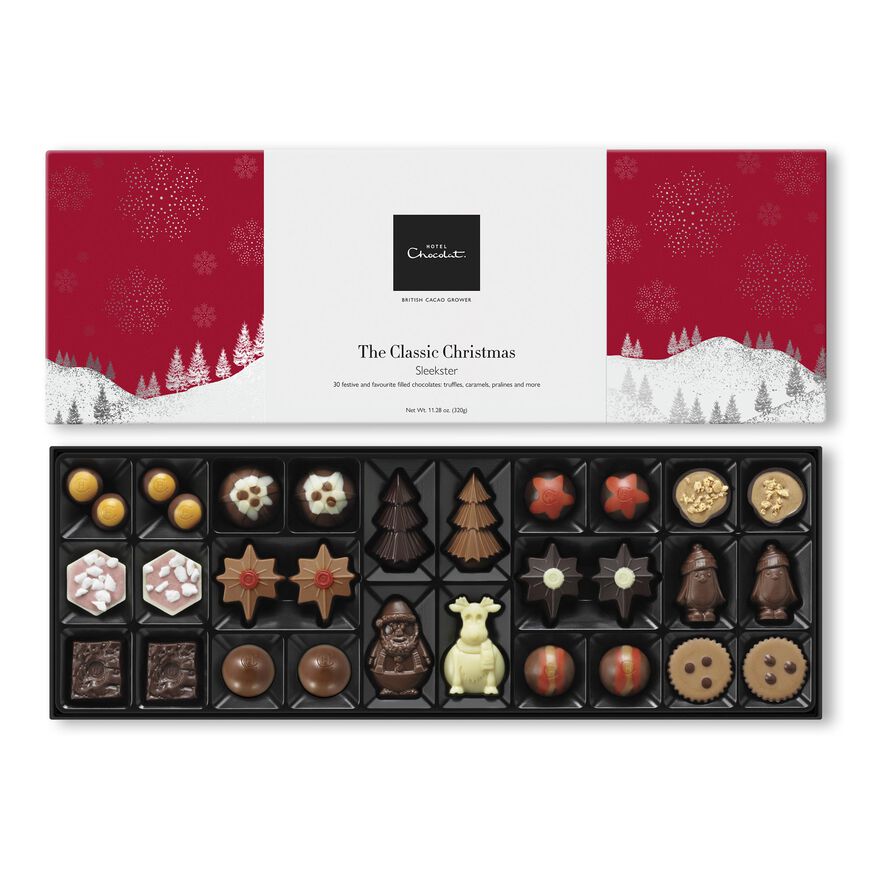 Anyone who knows me knows I've ben a fan of Hotel Chocolat for a long time. Not only do they do fun filled chocolates, but they support small cocoa growers in the most ethical way possible. They bring origina chocolate to the high street and they have been really transparent about their own cocoa farming endevours and the costs involved which feeds in directly to the real need for us all to pay more for chocolate. For the holiday season though, it's aff fun and giggles with this Christmas chocolate box packed to the brim with enough festive and classic chocolates for the bubble to share…. though there is a wreath available with EVEN MORE chocolate in it!
Berries, oranges, nuts and spices and all the traditional Christmas fun (including arguing over who gets the last mulled wine truffle) comes packed into this box – have a rummage to get your favourite festive treat before someone else does! There's more than just mulled with with clementine, a festive take on the Eaton Mess and even a solid caramel chocolate spruce tree!
You'll also find our classics like the nibbly, cocoa-rich Brownie, the smooth and elegant Champagne truffle and our nutty Pecan Praline. Christmas is all about sharing, but if you already know which one is your favourite, get in there quick!
You can buy this online from here: https://www.hotelchocolat.com/uk/christmas-sleekster.html or grab one in shop while they are open!