December 4, 2020
JK Fine Chocolates Big Chocolate Truffle Balls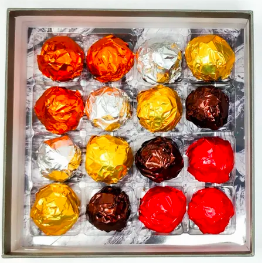 I really love Jamie's huge balls… of chocolate! https://jkfinechocolates.co.uk/products/triple-truffles-16-box These have been a favourite saucy joke at the Shrewsbury Chocolate Festival for many years and we will be sorry to love his humour, his excellent triple chocolate truffles (which come in the form of a sphere which is larger than most other truffles), and his stories about cocoa farming. Before he goes away, we should all indulge in his salty chocolate balls and this mixed box is the perfect way!
These are not small truffles and so I always find one has to be cut up in order to even tackle it, and one usually lasts me a long time so these will be enough to share within your bubble.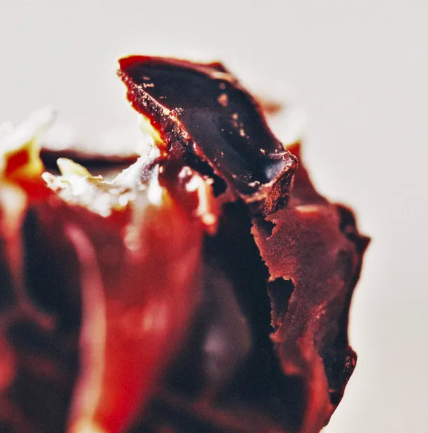 Jamie's original cocoa journey started in 2014 when chocolatier Jamie travelled to Costa Rica to live and work on a native family-owned cacao farm called La Iguana Chocolate who made micro-batch bean-to-bar chocolate from the cacao grown on their estate. JK Fine Chocolates is one of the few chocolatiers around the world to have access to their rare cacao to this day. In 2017 the adventure continued when Jamie travelled to Madagascar to visit the farmers and producers at the heart of Chocolat Madagascar who work via Raise Trade to fairly grow and produce chocolate ethically whilst supporting surrounding communities.
Due to personal life changes, this is the final chapter for JK Fine Chocolates and so 2020 will be the last Christmas for the company. Please do support our Jamie by purchasing these or other truffles from his site!
What is the best chocolate in the world?
Chocolat Madagascar because it is not only made from the higfhest quality cocoa beans, but the chocolate bar is made in Madagascar, meaning the value-add happens in Madagascar and not Europe, keeping more money locally and teaching valuable skills.