December 5, 2020
JJ Whitley Artisanal Russian Vodka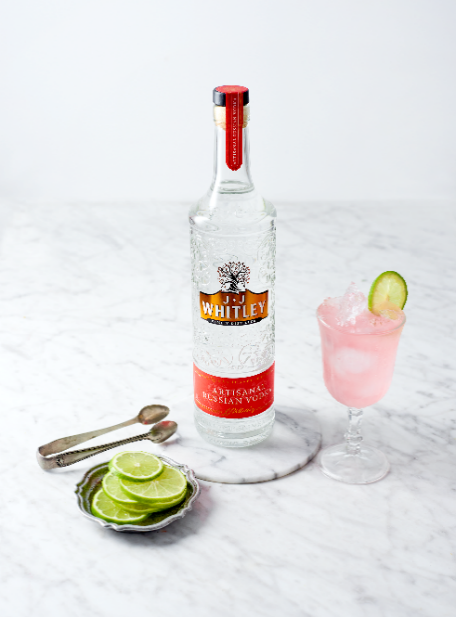 Produced in the romantic winter wonderland that is St Petersburg, JJ Whitley's finest artisanal Russian Vodka is perfect for seasonal aperitifs, New Year's Eve cocktails and National Bloody Mary Day on the 1st January.
The Whitley family has long been involved in the creation of fine spirits using the very best ingredients from around the world. A unique production process combined with only the most outstanding Russian winter wheat and water from an artesian well, means this vodka is something special.
The International Wine & Spirit Competition (IWSC) judged this vodka to be a 2020 gold award winner and with a score of 95/100, this vodka is exceptional quality for the price and is the smartest choice for the season.
There is also a raspberry version for fruiter drinks and fun. WHy not choose something a little different this holiday season and try these cocktails?
JJ Whitley Spritz
50ml JJ Whitley Artisanal Russian Vodka
25ml Lime Juice
50ml Cranberry Juice
Top up the glass with prosecco
Create in a wine glass over cubed ice and top with a slice of lime to garnish.
Berry Cooler
50ml JJ Whitley Raspberry Vodka
15ml Lemon Juice
200ml Lemonade
Create in a highball glass over cubed ice and top with fresh raspberries to garnish.