June 15, 2015
Blueberry and White Chocolate Scones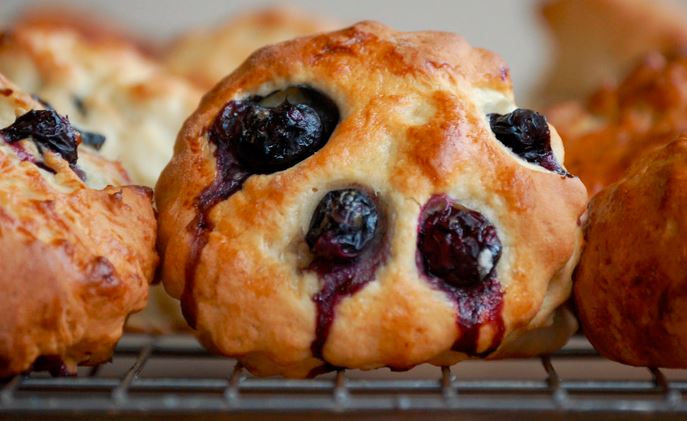 What you need:
450g of self raising flour
2 tsp's of baking powder
75g of softened butter (in cubes so cube while cold and allow to warm a bit)
50g caster sugar
2 large eggs
around 225ml milk (note instructions below)
50g fresh Ontario blueberries (or whatever you can get)
50g Willie's Cacao, Askinosie or other white chocolate roughly chopped into chunks (choose quality for real white chocolate)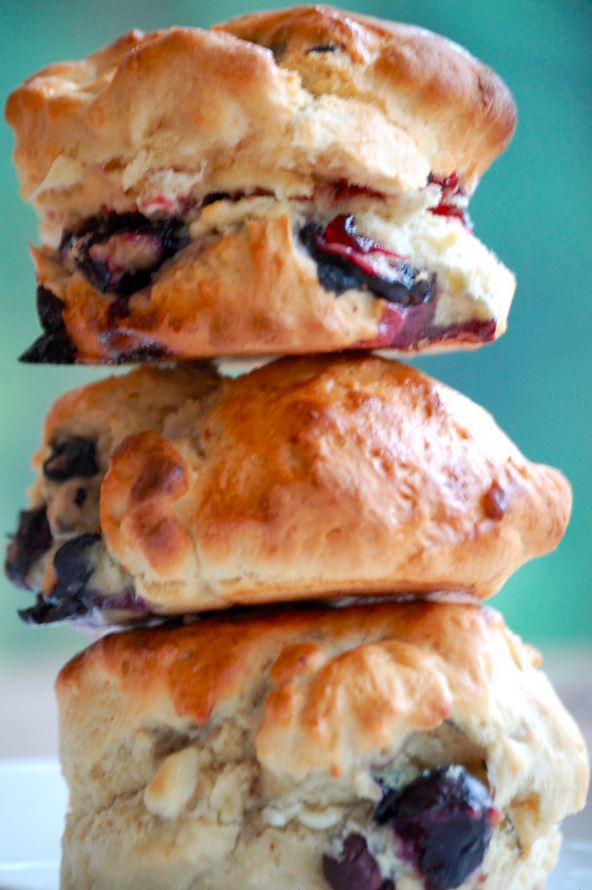 How to make:
Pre-heat oven 220c
Line not one but TWO baking trays with non-stick baking paper (I know – I KNOW! I'm such a rebel!)
SIft the flour and baking power together into a bowl
Add the butter and rub in with your finger tips until the mixture looks like breadcrumbs (just like my plain scones recipe)
Mix in the sugar
In a seperate measuring jug add the 2 eggs and add enough milk to make the mixture up to 300ml and whisk together with a fork (trust me – use the fork, Luke)
Using the dough hook on a mixer, or your hands (which is what I did) pour most of the milk and egg mixtue into the dry ingredients until a fairly wet and sticky dough is formed. Save some for later to brush on the top of the scone.
Take the dough out of the bowl and place on a lightly floured surface.
Spread it out a bit and place chocolate chunks and blueberries on top of the dough and gently mix in. No matter how gentle you are, some of the Ontario blueberries will burst but try to be gentle.
Flatten out the dough with your hand so it is about 5cm thick and cut out your scones with your choice of cutter
Place on the baking tray not too close together, brush with the egg mixture on top and pop in the oven for 15 mins
Allow these to cool as both hot fruit and melted chocolate can scald.