Tag Archives:
shortbread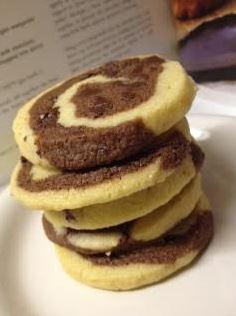 I love chocolate and I love shortbread so when I visited Chef Patrice's kitchen and saw the swirls, I knew I wanted to make my own. Scouring my recipe books, I found a recipe in my Green & Blacks cookbook ...
Comments Off

on Chocolate Swirl Shortbread Recipe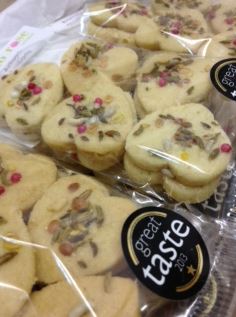 I love the amazing baked goods from Pistachio Rose and I know that she works phenomenally hard to ensure that everything she creates is as close to perfection as she can get. She first engaged the foodie scene to get ...
Comments Off

on Shortbread Hearts with Aromatic spices from Pistachio Rose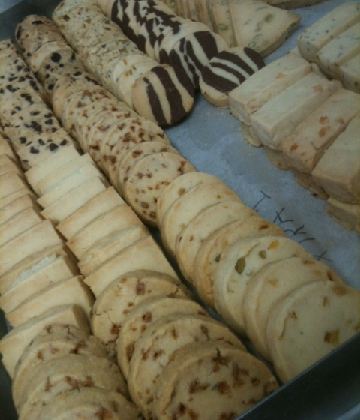 Have you ever had a childhood memory tied up in food? I have that with shortbread. To me, it is part of the agonising countdown to Christmas. Shortbread is part of the long wait as they age to a degree ...
Comments Off

on Chef Patrice Shortbread Reviewed
I probably shouldn't have tried these when I was hungry... I probably munched through more of these than I should have.  More brownies, more cookies... really should have shared... I'm sure I should have shared... ;-) naaaah! B-Tempted is actually run ...
For over a year in financial district the Saisons restaurant in Toronto has been hiding a secret – the best shortbread in the world and the most wonderful treat ever – cheesecake lollipops. You read that correctly – cheesecake ...
Comments Off

on Cheesecake Lollipops and Shortbread from Chef Patrice at One Pop