Category:
tea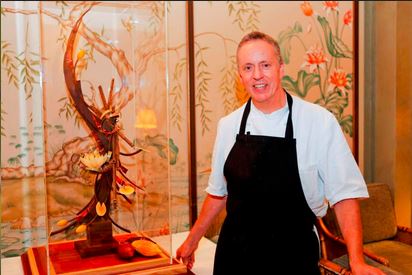 Walking into the Park Lane Hotel for afternoon tea is like taking a sip of a bygone era when life did not expect us to multi-task.  A time when you were greeted at the entrance with a smile and politely ...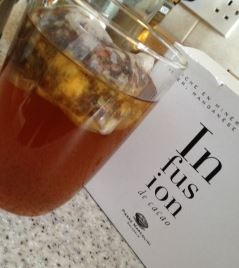 There's something about a no-calorie chocolate that I think will catch everyone's attention. A chocolate drink which contains little to no calories and yet still has that delightful smell and taste of chocolate. That holy grail of dieters can be ...
Comments Off

on Cocoa-Infusions from Pierre Marcolini
There's a secret little spot I found which is decorated much like the front room of the house I grew up in – wood paneling from floor almost to the ceiling and plush furniture. We didn't have a copper surround ...
I went to Harrods for afternoon tea unannounced. I specify now that it was unannounced because it sets the scene not as some PR-organised, carefully orchestrated tea where I am specifically singled out as a blogger but as an afternoon ...
[UPDATE] Seems that this place has gone into liquidation. You can find the notice here: http://www.london-gazette.co.uk/issues/60043/notices/1519395 If you had bought a certificate for later redemption there are details in the comments. I was lucky enough to be taken to Cadbury's Cocoa ...
Qi sent me 3 teas to try and give away – Detox tea, vanilla tea and orange spice tea.  Each one had a completely unique flavour and character and was completely different.  This is not some mass-market tea with flavour ...
For this jasmine tea, the bumph says "tender young tea buds mixed with fresh jasmine flowers yield a soft, sweet, fragrant infusion".  Trouble is, it didn't give any measurement instructions so I added my usual tablespoon and while unlike the ...
Comments Off

on Canton Tea Company Jasmine Dragon Pearl Tea Review
Flowering Red Lychee Green Tea - Interesting looking green tea, this has no flavour whatsoever.  It does have a slight scent but the flavour is pretty much nonexistent. In fact, I didn't even bother finishing the mug I'd made because it ...
I fell in love with flowering tea at a dim sum restaurant that had the worst service three times then when a friend found a hair in her food, they didn't apologise to her directly.  So I won't buy it ...
Comments Off

on Flowering Tea Summers Sun from Ten Rei
I love Jasmine tea and while I'm not a fan of green tea, I do enjoy a high quality green leaf tea or matcha.  This new trend to pearls of green tea flavoured with jasmine is something I've always wanted ...
Comments Off

on Newby Imperial Jasmine Tea Pearls Review