October 26, 2011
Win a Mychocolate Workshop with Green and Black's [CLOSED]
Ever fancied being a Chocolatier? You know I wish I could be but instead of going on this most super fantastic thing I'm giving it away.  I'm doing it now while I'm still on a chocolate high from my Paris trip (or I'm assuming I am – I pre-scheduled this blog post)
So you're totally going to get the chance at mucking about in some chocolate with the awesome folk at Green & Blacks and I'm TOTALLY envious of you.  The lovely gift experiences folk at Wish.co.uk have generously donated this prize to the Mostly About Chocolate blog for you to enjoy!  I'm so jealous of whoever wins and I've included a bit more about Wish.co.uk below if you'd like to buy yourself (or someone you love who blogs… maybe… you know…) a treat.
This is a package worth £55 meaning it is one heck of a prize.  I totally envy whoever wins!
You are going to get to do some awesome things like:
* Learn to make and decorate chocolate, truffles and praline with Green and Black's experts.
You'll get to do it in some awesome locations like:
* London, Manchester or Brighton
On the plus side the workshops run on selected weekends and weekday evenings so you won't have to take time off work and the maximum group size is 22 people.
You'll need to set aside about 2.5 hours of your life and I'm afraid you do have to be over 14 years old but otherwise this competition is open to anyone.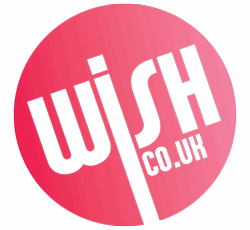 Oh my oh my – you've got an amazing gift experience here from wish.co.uk – it looks as though not only will you learn all about the making of chocolate, tempering, moulding, etc but you'll also get the chance to create your very own chocolate bar or enormous chocolate button!  Oh I'm starting to swoon!  Not only this but you'll get a chance to learn al about making your own truffles.,  Good grief!  Chocolate, chocolate, chocolate and all YOURS!
Now I'm getting jealous – on the day you select to participate in your prize, you'll be met by a chocolatier who will introduce you to the totally cool and kitchy London kitchen (if that's where you go – I'm obviously visualising myself in here) where the workshop is going to happen.  If you've chosen a more northern or southern location, you'll actually be in a hotel room (for cooking – not sleeping!).  You'll get to make your own chocolate bar, create flavours in chocolate, use popping candy in your chocolate if you wish and at the end of it all you'll get a special personalised wrapper for your chocolate bar creation.
You'll also make a whole slew of truffles.  I was on another chocolate course once as a gift and I did get to make so many truffles I had to share.  I know – shocking but true – I shared chocolate.  This is made even more fun by there being a bit of a competition at the end and you will even get to take your creations home with you in ribbon-tied bags, along with the recipes, so there is plenty to share with family and friends when you get home! Or scoff it all yourself.
JOY!
If you're looking for the ultimate place to shop for experience days, then http://Wish.co.uk is the place to go! Offering everything from driving experiences and flying days to relaxing spa days, Wish has something for all ages and budgets. Each order also comes with free delivery.
So whether you're looking for a unique gift, a treat for yourself or even a fun team-building day for your place of work, Wish will definitely have an experience that fits the bill!
To Enter the competition, you much be subscribed to the blog and simply answer the following question using the form below:
In what city is the kitchy kitchen located?
ENTRIES CLOSED – Congrats to Julia Rhead!!

1.You must be subscribed to the blog to win.
2.Only one entry per household.
3.The competition closes on 8th November 2011 at 12 noon.
4.Only open to those 14 or over on 25th October 2011.
5.I'll choose 1 lucky winner at random from the right answers
6.Only available to UK addresses.
7.No cash alternative available.
8.Your details won't be passed onto anyone else, unless you're the winner and then I'll send it to Wish.co.uk's representatives.