November 28, 2013
Willies Cacao Black Pearls Sea Salt Caramel Dark Chocolate Balls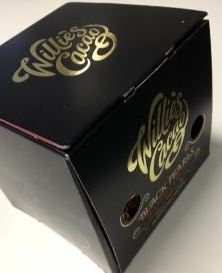 OK – if anyone wants me forever just have a constant supply of these for me. Hear me husband? Buy me these for any gift you want to give me. Piss me off? Buy me these and I'll forgive you. Break my favourite mug (again), buy me these and all is forgiven. I'm serious – no matter what you do husband – give me these and I'll forgive anything.
Why do I love these so much? Well, hopefully you'll know it has more to do with the flavour than the person behind them, though he is very special. Willie Harcourt-Couze has been dubbed an eccentric entrepreneur with a mission to educate the public in the delights of top quality chocolate. He bought a cocoa plantation and makes his own chocolate from sapling to Black Pearl. He's an amazingly passionate guy with a lot of energy and he is just amazingly passionate about chocolate.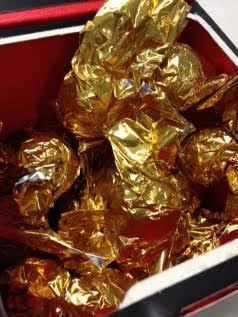 So… what about the chocolate itself? Crack through the fruity, Madagascan 71 dark chocolate shell, into cascades of molten caramel, with the delicate flakes of Welsh sea salt riding the waves. Well, that's what the website says 😉
The sea salted caramel is absolutely gorgeous. Slightly more liquid than I'm used to but the dark sugary goodness with the sea salt is absolutely sublime. I think I might like it more that the most epically awesome Paul A Young sea salt caramels (but don't tell him!). The caramel is perfectly married with the 71% dark chocolate. The way the two flavours combine together is absolutely perfect.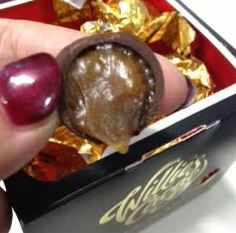 I foolishly shared these with the office and they are the one chocolate they all commented on as being absolutely amazing. Sometimes there are dissenting voices but this time everyone loved them.  I cannot believe I shared them…