November 29, 2013
Linton Park Wine and Chocolate Gift Set Reviewed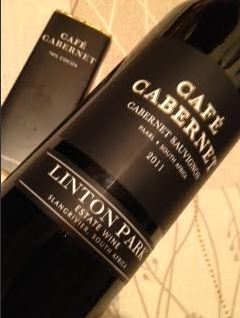 There's something about the combination of a nice red wine and some strong dark chocolate that makes many wobble at the knees. The complexity of a Venezuelan paired with an interesting Shiraz, the soft fruits of a Madagascan matched with a jammy Malbec or an Ecuadorian chocolate matched with a carefully created Merlot. Each of the wines and each of the chocolates stands on its own alone and when paired creates a whole new experience (Some wines and some chocolates, because of growing conditions and post-processing, may not match at all. The above is for illustration purposes only – please try both chocolate and wine separately as well as together when experimenting with pairing.)
This new gift seeks to take the risk out of buying some chocolate and some wine by doing the legwork and creating the pairing for you and delivering it to the chocolate and wine lover's door. The cabernet wine has been paired with a 70% dark chocolate of unknown origin but at a guess is probably Dominican Republic or a really high quality Ghanaian with those red fruit notes. I don't think it is Venezuelan or Madagascan but those red fruit notes…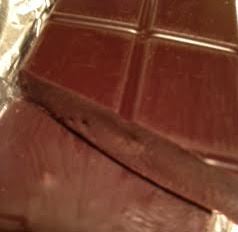 The chocolate was light and fruity but not too complex. I think they've specifically chosen it for the flavour notes which come through as ripe red fruits. I'm left wishing the bar was thinner but I think in the packaging it would break. It is also slightly reluctant to melt which says to me that maybe there was less cocoa butter added into whatever chocolate they are using. This may not be Duffy's or Willie's but it is a perfectly delightful dark chocolate and absolutely approachable. Anyone can try this chocolate and if they let it melt in their mouths (before they have some wine) they will absolutely taste the red fruits.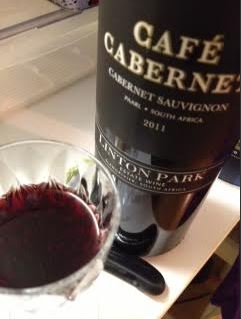 The wine is nicely fruity. I actually enjoyed it and the interesting flavour notes. It is amazing how many flavours in chocolate can be recognised in wine. Unsurprising I suppose when you realise that wine is made from red fruits 😉 but this wine has a sharp tang to it which is interesting but I feel it is a bit heavy. This isn't a wine that needs food to soften its edges but you won't find yourself overindulging. Much like a quality chocolate, this wine is heavily bold on flavours of fruits and it lingers, making you crave less and enjoy more. Apparently this wine has been specifically aged in oak barrels for 6 months to draw the mocha flavours of coffee and chocolate out of the wood. I'm thinking I might have had a fighting chance at tasting them had I not eaten the chocolate first 😉
Of course, with such a small bar the focus in this pairing is the wine and rightly so but these folks have taken the time to really think about a chocolate to match. Definitely a safe bet as a gift for a chocolate or wine fan.