September 17, 2013
The Original Cake Company Mailed Cakes Reviewed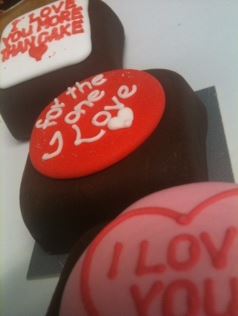 One of the problems with posting anything yummy is the inevitable crushing and jostling and issues with transport that inevitably happen. If it isn't the truck they are in bumping along, it is the package being crushed. I've had two Lindor shipments crushed on their way to me, one also melted. That is not the way to treat chocolate for sure!
So what are you to do when it is someone's special day or you want to send them a special message and you want it to be more than just another card and maybe you want to create an experience – how do you mail cake? Well The Original Cake Co have come up with the perfect way – a long life (so if it has to go overseas or gets lost it'll still be in date) cake covered in icing.
Now, You may remember CAKE BY POST which I reviewed a little while ago. They can print anything on the icing and the cake come in a tin. This is not that cake and it is quite different and the price points reflect the difference in complexity and quality (I'm afraid I liked Cake by Post better for taste).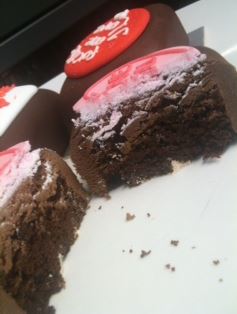 I love the cute retro love hearts candy style of the little cakes, I think the decoration is perfectly gorgeous. The icing is quite thick and I think that for those who always take a corner piece, this is like one giant corner piece. The cake is a bit dry for me but I think that structurally you have to have a slightly firmer cake to post and there is only a little buttercream or praline in the middle of these (there was chocolate and vanilla cake). The office loved them and thought they were cute but even those sugar-aholics removed the icing.
Overall I think it is a darling gimmick. I think in a box creating the perfect anniversary, birthday, Valentines day treat for someone not close to you, or to slip in their luggage as they go on yet another business trip is perfect. They were too sweet and too dry for me but that's just as a reviewer – as a gift from someone you love when they are far away who cares what the cake tastes like? BUY ORIGINAL CAKES ONLINE