May 17, 2012
Sir Hans Sloane Jubilee Marbles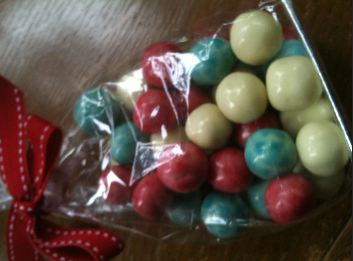 The amazing mind behind Sir Hans Sloane chocolate, Bill McCarrick has created a delicious white chocolate covered a core of lightly spiced speculoos biscuit.  There are apparently 14 layers of white chocolate and 100% natural fruit flavourings. The small spheres are then polished to perfection and are so very moreish.
Vanilla bean marbles (white) – wow this is sweet. There is a hint of fruit flavour and absolutely a subtle vanilla hit but the real treat is the speculoos cookie core.  Delightful!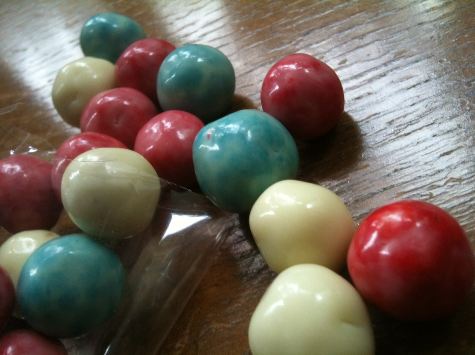 Strawberry (red)  – there is a distinct strawberry flavour to this with the yummy speculoos core. I even got a bit of seed in the chocolate I think – wow absolutely fruity yummy sweet.
Blackcurrant (blue) – this is sweet blackcurrant with a cookie core. It's one of the delicious marbles that has been created for the jubilee. I know a lot of my followers are sweet lovers and are going to love this.
This bag of cookie centered white chocolate marbles is going to be a firm favourite with those who like sweet chocolate. Track down a bag fast before they go!