March 28, 2015
Selfridges Easter 2015 is Rather Exciting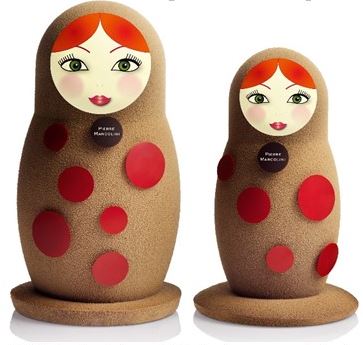 Pierre Marcolini who have a rather lovely range of chocolate Easter eggs and are in Selfridges exclusively have shipped their lovely Russian Doll eggs over from Brussels and into London. They are slightly deceptive in that the two larger eggs are actually filled with a bunch of smaller praline eggs. So before you think £45 is a bit pricy for the large one, remember it is filled and made with bean to bar chocolate.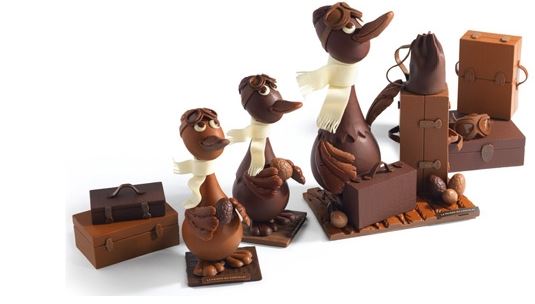 In addition to Mr Marcolini we also have Maison du Chocolat who have their fantastic aviator range for this Easter in Selfridges, making it wasier to buy quality all in one place. Remember that Maison du Chocolat use Valrhona and Valrhona chocolate is all ethical and free of palm oil and child slave labour as well as having a very fair price paid for it. Just because there is no stamp does not mean it isn't very ethical.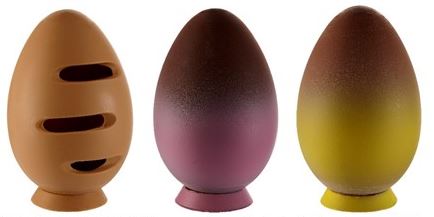 Some of the sexiest eggs in Selfridges are the Chocolate Society eggs with a gorgeous range of jewel colours you'll want to buy them all. The Chocolate Society make everything by hand and they work very hard to make sure everything is perfect and high quality so you can trust both their eggs and truffles. While they aren't filled they are, frankly, gorgeous and worth buying.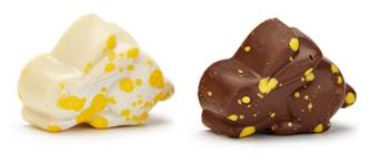 Godiva have also created something exclusively for Selfridges with some delightful little bunnies splashed with the iconic Selfridges yellow. They are filled with a delightful almond and vanilla mousse and perfect as a small and very unique treat – especially for all Selfridges fans!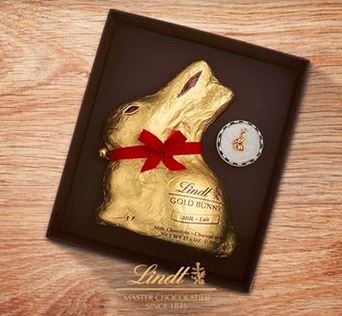 Finally, there is what is perhaps the most gorgeously decadent milk chocolate gold bunny from Lindt. At 500g or half a kilo this is an absolutely huge bunny and it comes in a lined box but the real surprise if the bell – or rather it's lack. In place of the traditional gold bell is a gold Thomas Sabo gold bunny charm. Frankly I'd be buying it for that alone! What an amazingly brilliant gift for someone special this Christmas – a gold bunny charm made by Thomas Sabo around the neck of a Lindt gold bunny.