March 27, 2015
Godiva Easter 2015
Godiva is one of those brands that you don't realise is actually a bean to bar chocolate maker – but they are. They use beans from various places in the world and it all comes together as the delicious chocolate you get. Mostly Godiva is a praline expert but they do have ganaches and more which is what I love (oh and the cookies 😉 )
As kids love to keep it simple, the boxed milk chocolate egg called Mr Bunny is a fun choice! The perfectly child-size egg is expertly crafted in smooth chocolate milk chocolate and hand decorated with a pretty butterfly. It also comes with 4 colourful foiled wrapped chocolate egg POPS (no, I don't understand the naming of the filled eggs either). Priced at £16.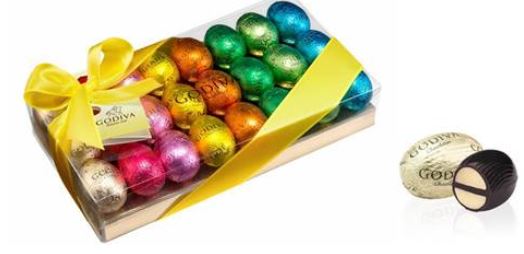 Chocolate egg pop treasure (24 pops). More for adults, this lovely yellow ribbon wrapped box contains 3 each of the full assortment of filled Godiva mini egg POPS which includes 4 dark, 3 milk and 1 white chocolate, it's a tasty Easter treat that's just right for sharing. Priced at £22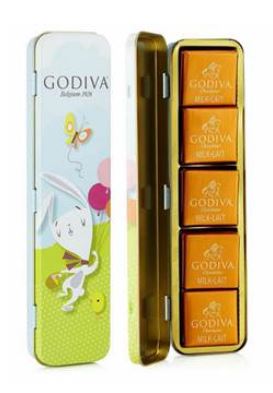 Mr Bunny pencil tin with milk carres – this super-cute chocolate filled pencil tin makes a smart 2-in-1 Easter gift for any scholars. It is filled with 15 milky carres inside ! Priced at £10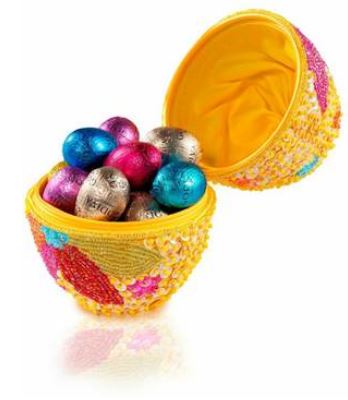 Beaded eggs with 15 chocolate pops. – Finally, if you are looking for a decadent gift to give this Easter, look no further than the Godiva Beaded Eggs. This bright and beautiful keepsake is covered in sparkling coloured beads, with a pretty Springtime flower design, and filled with Godiva foil-wrapped chocolate egg POPS… Priced at *coughs* £55
All available at www.godivachocolates.co.uk and of course by popping in to the shop!