June 24, 2015
Rococo London Open Gardens Chocolate Selection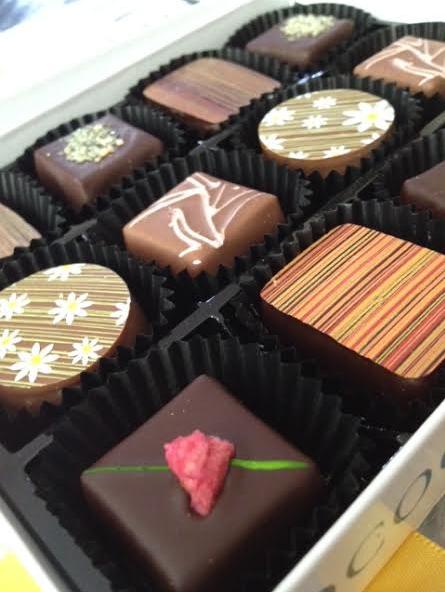 I often get chocolate sent to me and I enjoy it but sometimes I fail to notice the time limitation on the label which is what happened in this case. What I thought was a new summer selection is only available for the month of June so GO OUT AND PANIC BUY NOW!
Trust me – you'll love it so just go order a box online. OK done? Right, here is what is in the post to you now…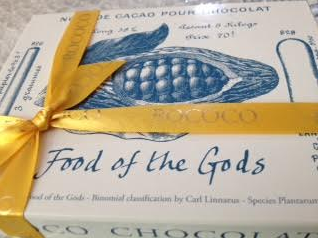 To celebrate London's Open Gardens Weekend (Rococo's Motcomb St garden is open to the public all weekend) they have created this LIMITED EDITION of two florally inspired chocolates – they will only be available for the month of June. The chocolates are: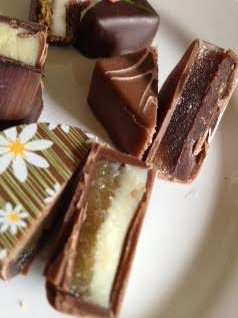 Gooseberry and Elderflower – a delightfully floral and moreish squidgy chocolate that is subtle so give it the attention and time it is due. The floral elements are subtle and I like the elderflower with the milk chocolate. The gooseberry is not too strong and so gives the elserflower a chance to really shine
Pistachio and Rose – It's a praline and so I'm always very critical of these chocolates as it talks a lot of flavout to overcome the nuttiness and in this case there is a bit too much rose for me *however* if you are a rose crème fan you are goong to love the added sweet crinch you get in this chocolate. A delightful departure from the same old, it is a heady rose chocolate with candied rose petal topping it off.
The rest of the chocolates in the selection may very well be available after June but that Gooseberry and Elderflower one is good enough you could buy a box and not get tired of it. The rest of the box is delicious as well though and worthy in their own right (a 4 box of those mojito would go down well any day!)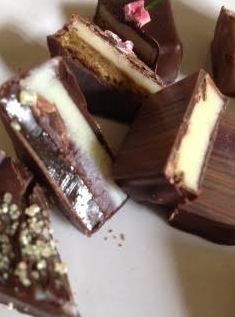 Mojito – zingy lime jelly absolutely makes your mouth pucker and the dark chocolate rum layer adds a depth of flavour and that little bit of booziness. The fresh mint is an undertone to everything (as it is in the drink) and supports the other flavours. Absolutely delicious I could eat more 😉
Rhubarb and Custard – from the moment you bite into this you'll be taken back to childhood. Sophisticated creation and delightful on the palate, the custard flavour bursts through as you are tasting the star anise and rhubarb. What an amazingly punchy chocolate.
Peach and Neroli – A bit heavy on the neroli for me this is nonetheless an amazingly floral chocolate. The peach is just the right level of tang to offset the milk chocolate. I can imagine sipping a peach bellini and snacking on this chocolate while relaxing in the sun on a terrace somewhere. Yummy!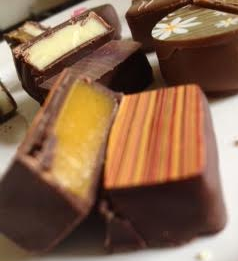 Passion Fruit and Mango soft caramel – I was drawn to this from the moment I cut the chocolates open. Sharp and zingy, the soft caramel supports the fruit well while still making it delightfully chewy. I think the fruit comes through most so it is absolutely delicious.
So there you have it – justification for your recent purchase. Delicious florals and limited edition!