June 26, 2015
Cramele Recas – Romanian Vineyard, Destination & Wine Buff's Dream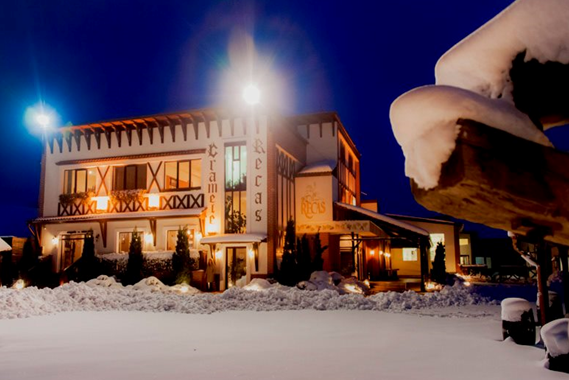 Cramele [literally 'cellar'] Recas is a premium wine estate located on the far western fringes of the Romanian region of Transylvania/Banat – near Romania's third largest city, Timisoara. From 1722 until 1786, Recas attracted waves of immigration from Schwaben region of Bavaria, and the partnership of Romanians and the Schwaben people completed the foundations for a wine legend – generous sunshine, hardworking, skilled people and exceptionally rich land.
I got to try a bunch of their wines but without context, what can I really say? I've been to Romania twice now and both times for an Online Marketing conference. Once for SEMDays and once for ecomTEAM and both times the wine was what impressed me most. This was not some former Soviet province struggling for recognition but a proud country with a language which seemed like a cross between Italian and French. But back to the tourist destination and vineyard of Cramele Recas (which I have yet to visit).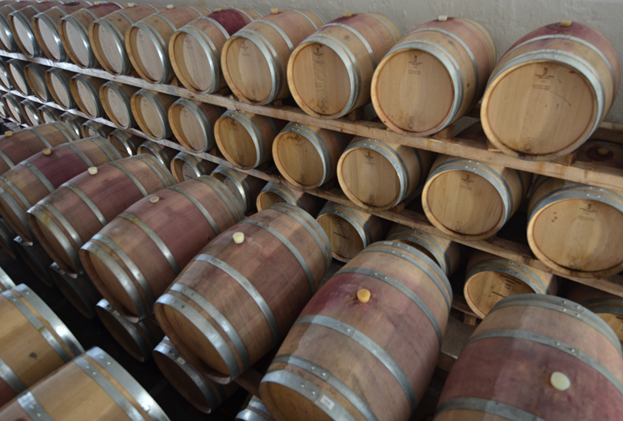 Founded in 1998, Cramele Recas has become a private Romanian/British company owned by winemaking team made up of three families, including husband-and-wife teams Philip and Elvira Cox and Hartley Smithers and Nora Iriate. In 1999, they purchased the vineyards and winery of the local state co-operative, a large vineyard of 600 hectares which had farmed land in Recas since nationalisation in 1948. Previous to 1948 the land had belonged to German farmers, who came to the region in the 1700's. The vineyards, said to be some of the oldest in the world, were first planted in the area by the Romans with documents dating back to 1447 on the Recas vineyard land.
Over the last 10 years, Recas has developed a range of modern, fruit driven wines that perfectly express the traditions and terroir of this ancient wine region. Today after more than 30 million Euros of investment, Cramele Recaş is one of Romania's most important wineries, with a wide range of International and Romanian varietals planted in the 1,000 hectare vineyard, and with a state of the art 15,000,000 litre winery.
The estate is owned and has operated vineyards in the town of Recas western Romania and 20 hectares in Minis – about 50 km from Recas. 750 hectares were fully in production for the 2014 harvest and the rest will come online by 2017.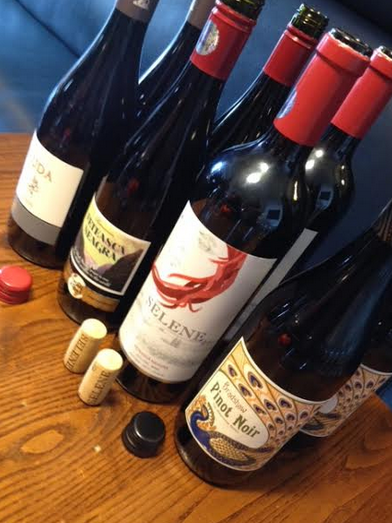 What have they got now? Lots and there is quite a bit available in the UK already. What did we try? A bit across the range and I think you'll like quite a bit of it.
Paparuda – Pinot Grigio – Lovely, opulent aromas of grapefruit and peach follow through to a lithe body, with loads of fruit as well as abundant melon and apple character and citrusy acidity. I thought it was very acidic with a lot of fruit on the nose. This is extremely popular.
Sole Chardonnay – A classic in its category of oak barrelled white wine. Intense, elegant and seductive nose, with vanilla, roasted seeds, white smoke, all integrated on a ripe fruit structure, with honeycomb sensations. Still, the wine reveals its youth – green peaches, green, vegetal tones and a crunchy finish, high in acids and with a notable citrus component.
Fetesca Regala – Literally translates as "Royal White" it is a medium dry white wine that is oak barrel aged but using local oak which imparts a different flavour into the wine. The nose is full of fruits and flowers and makes you feel like you are wandering through the vineyard itself, smeling the grapes and flowers on the breeze. On the palate it is all peaches and pears and white fruit with some acidity and a clear fruity finish. Absolutely delightful and full entitled to its royal name 😉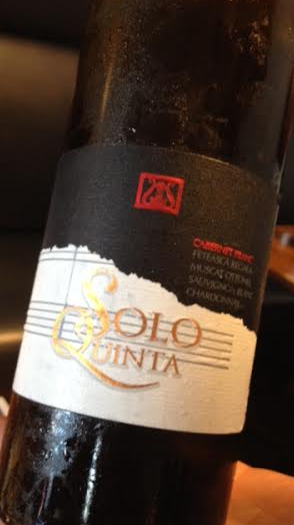 Solo Quinta – The straw-yellow wine, dominated by flower notes – elder, acacia, white flowers – also shows notable mineral touches of dust and flint. After a bit of airing, white fruits and exotic fruits steal the front stage of the show, integrating in a lively and harmonious assemblage. In taste, it is surprisingly live, despite its relative density, unique and original. The contribution of each grape is felt as harmonious as a choir, without any of the members trying to impose an a capella solo.
Paparuda – Cadarca – a rape that is native to the region, this reminds me a bit of shiraz on the nose with peppery notes and a bit of light fruit. The wine itself is lightly fruity with light tannins and a hint of red cherries making it a great entry-level wine with not too much complexity but enough fruit to make it easy drinking.

Feteasca Neagra – a strange grape I was looking forward to trying, this has a nose of heady black cherries like sticking your face into a bowl of mashed cherries that were being prepared for jam-making with more than just the fruit in there. It was odd and difficult to describe having not yet done my WSET course training.. The smell was absolutely intoxicating and on the palate there are a lot of tannins for me with fruits like blackcurrant coming to the fore. There is some spice, probably from the local oak, and a hint of pepperiness on the edges.
If you like to theme your vacations, I strongly recommend Romania. You can get an excellent experience for less than the price of a London hotel room and you'll live like a king or queen. Book some nights over here at Cramele Recas and adventure through the vineyards and beyond. Sample local cuisine, eat lots of meat, and be sure to try the sussreserve which you can often buy in restaurants.