June 22, 2015
Les Vignobles Foncalieu with East London Wine School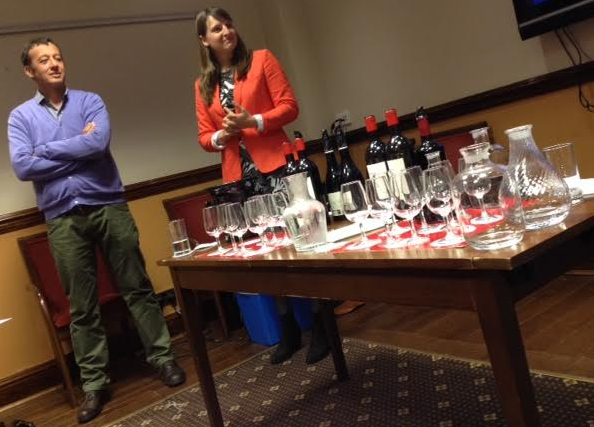 I go to a lot of wine tastings as press and generally they are sedate affairs. We swallow little wine, chat a little but mainly are there to absorb knowledge and chat with the wine maker. The experience I had with the East London Wine School and Les Vignobles Foncalieu was quite different and so as I have seemingly lost the USB, I am left with my notes and few pictures.
Les Vignobles Foncalieu  was originally founded in 1901 with 123 winegrowers in the Languedoc region and sports the logo "one for all and all for one". Its aim is to support the smaller growers whilst building a market for more blended and predictable wines, mutually helping each other to remain viable in what was the most turbulent of times. They have over 5,000 hectares actually under vine, and are the biggest collective landholder in the South of France. This gives them an unrivalled selection of grapes and wines to choose and develop.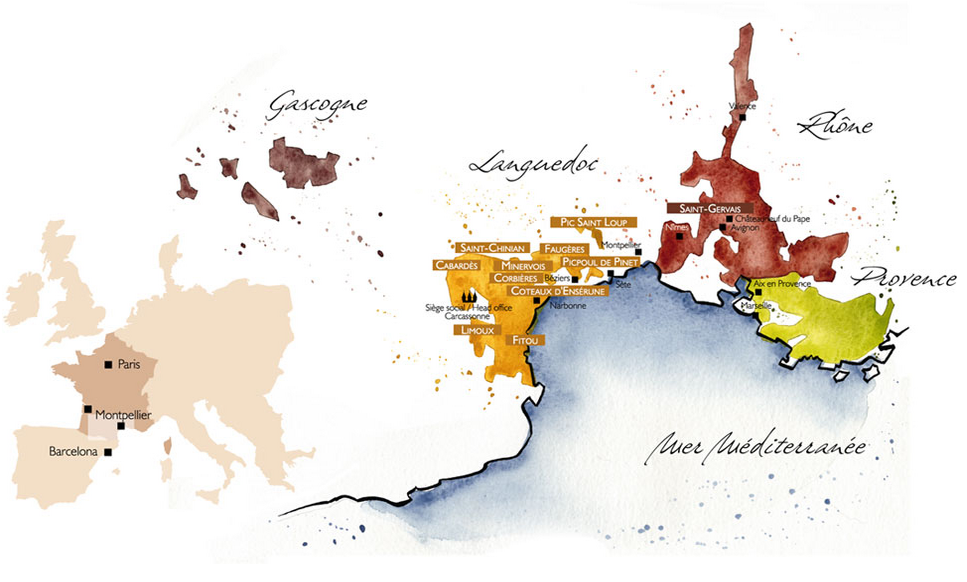 This sort-of co-op is as much a social enterprise as an economic one. Its social commitments include such desirable efforts as helping young people to get started in life, encouraging the youth to work together and helping them work as a team and in complimentary roles in their daily lives. Les Vignobles Foncalieu contributes to the development of the region, the preservation of the landscape and the overall quality of life across the whole Grand Sud region.
Since I don't have a proper set of what these wines should smell and taste like, and they don't seem to be on the site, you're left with my bottle shots and notes I'm afraid (whoops). Hopefully the rowdy nature of the tasting where people seemed to be there to drink rather than learn did not affect my catching all the information!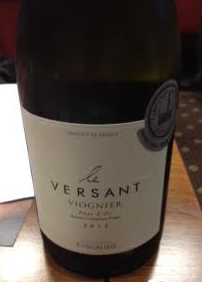 Le Versant – Viognier – 2013 – herbaceous and some fruit on the nose (maybe elderflower) – on the palate it was a typical viognier. It was acidity, peaches and apricots. Very interesting wine and good for clearing the palate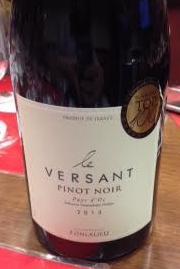 Le Versant Pinot Noir 2013 – on the nose it is herby and peppery with some black cherry. On the palate it is light fruit and light acidity with some cherry but it is light all over. Not my favourite.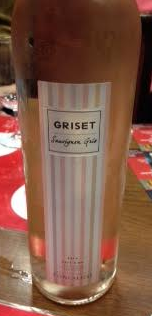 Griset Sauvignon Gris 2014 – again herbaceous on the nose which I suspect is of the region with grapefruit skin but on the palate is there green melon? Quince maybe? There is some light acidity and I think you could give it citrus.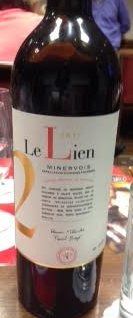 Le Lien Minervois 2012 – a blend of mainly syrrah and Grenache they choose the best of the grapes and create the blend of just 2 grapes. This one has ripe blackcurrants and blackberries with black cherries. On the palate it is masses of oak and tannins which crush the soul of the fruit you get on the nose. I love it – I really love it (and not because I'm macabre)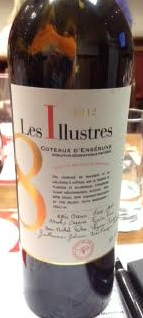 Les Illustres Coteaux d'Enserune 2012 – a blend of different grapes from a group of eight men who make some of the best wine in the region. The actual blend is determined by the best grapes of the year and this was a syrrah, cab sauv and Malbec blend giving it black cherries on the nose but with that pepperiness on the nose and a hint of spice.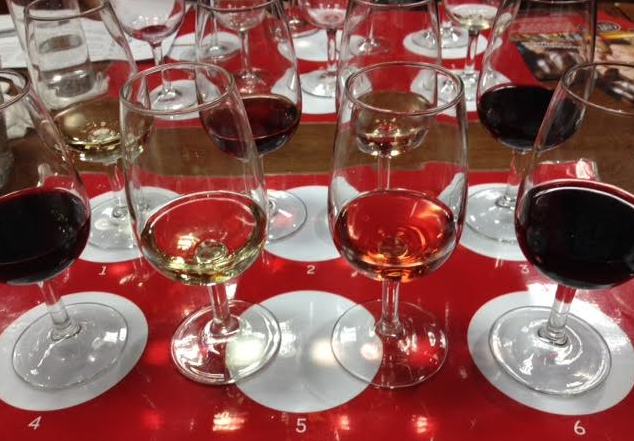 At this point a woman at the opposite table who had been glugging her wine looked over and glared at me with my partly full sample glasses. Apparently my choice to not drink everything (we had no spittoons – yes at a wine school we had no spittoons which surprised me) was reprehensible. I guess she wanted more :-/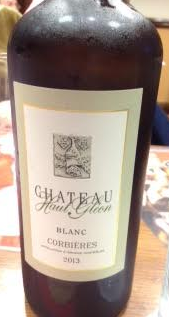 Chateau Haut Gleon Blanc 2013 – a blend of 3 grapes it was quince then florals but on the palate it does something magical – it moves from flowers to honey and then sour apple with a bit of quince. The honey was a  surprise and it is absolutely delightful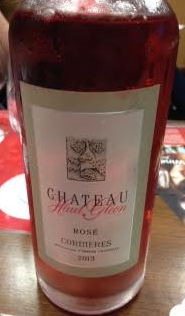 Chateau Haut Gleon Rose 2013 – uh, I got a hint of sweaty armpits but that could easily have been the rather drunk people. Its aromatic with herbaceous notes kind of like a crushed branch with a hint of strawberry. On the palate it is strawberries, beer, with light fruit and light acidity.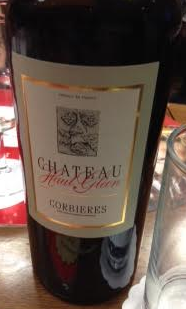 Chateau Haut Gleon Rouge 2013 – Spicy tannins on the nose with a whiff of oak mushed in black cherries and over-ripe plums. On the palate there is lots of tannin and oak with black cherries and spices but loads of oak on this one almost as though staves were added to increase contact with wood.
At the end of it all, we learned about the local area as a tourist destination. I think that I would have preferred to have visited the region as I have areas of La Rioja and Switzerland. It was difficult with the increasingly rowdy crowd to talk about the wines and hear what was being said. It was still interesting but probably not something I would choose on my own as I'm much more of an adventurer. I'd travel to France, to the main wine making area and to the rather gorgeous accommodation they have there and stay a few days and learn about the area through the terroir