June 19, 2015
Drinking the Wine Rack – What to Choose When You're Shopping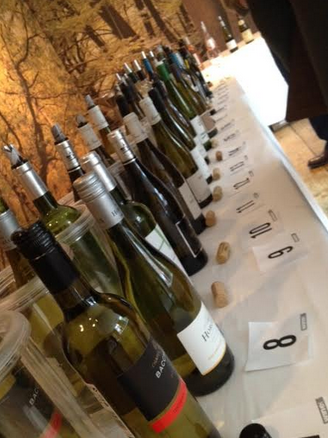 It was not the most epic tasting I have ever been faced with but I must admit that it was larger than some. The numbers for the wine went from one to seventy seven and Jancis Robinson was already there powering through the wine in the same way I power through chocolate – somewhat intimidating. No, VERY intimidating. Still, I took my time and selected my wines carefully.
I chose seemingly at random but took the chance to try things that were new as well as grapes that I had not yet tried. For example, I chose a delightful white 2013 from Chapel Down – Bacchus – with a nose full of elderflower and a taste like sucking wine off an elderflower bush. Delightful for someone who has ever wished for such a wine. Then I moved on to a 2013 Cheverny, Emmanuel Delaille, Loire, France which smelled like a typical sauvignon blanc but on the palate it moves into hay notes with fresh green stalks.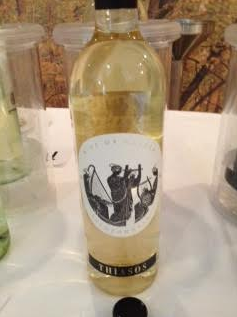 I progressed down the line and jumped to a 2014 Vinho Verde, Adega de Ponte de Lima, Portugal which was sweet on the nose – like candies and then on the palate it is sweet but also fizzy, reinforcing its candy creds. It's a little green but quite unique being 80% loureiro, 10% Trajadura and 10% arinto grapes. I jumped to Greece from Portugal and tried 2013 Malagousia, Domaine Gerovassiliou, Epanomi which was sweet on the nose but fresh and then on the palate there were these grassy hay notes and it was slightly acidic. It was interesting to taste this malagousia.
I tried an English rose before moving on to the reds – 2013 Chapel Down Rose and it was all strawberries and acidity for me. A nice cleanse before moving on to some heavy and some light reds.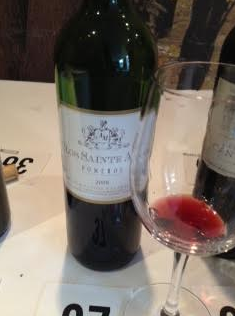 2008 Clos Sainte Anne, Pomerol, Bordeaux, France was amazing. It was difficult to sense on the nose but amazing on the palate. All black cherries and some tannins with gorgeous notes of the wood it caressed as it aged to perfection. My goodness this is an amazing wine and at 90% merlot and 10% cab franc it is just perfect.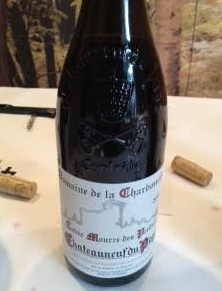 I then of course had to try the 2011 Chateauneuf du Pape, Mourvdre, Mourre de Perdrix, Domaine de la Charnonniere, Rhone, France. Well, frankly if you don't all rush to the Wine Rack and buy then out you are foolish because that's what I'm going to do (actually I might delay posting this to clear them out…) because while it isn't my favourite nose with an astringent note but there is *lots* of soft fruit on the palate. It is absolutely beautiful in its lack of tannins and oh dear goodness I know it isn't cheap but for heaven's sake buy this wine!
Now, it is all well and good to fall in love with a wine costing around £35 but to fall in love with one at £13? Less likely but this Italian wine was a treat. 2012 Alpha Zeta Valpolicella Ripasso Superiore and just wow. Fruit and oak with tannins on the nose, it is supremely drinking with light fruit that evolves from black cherries to fruits of the forest. It's absolutely gorgeous and I can even imagine it slightly chilled. It was a 95% Corvina and 5% Rondinella so two grapes I hadn't tried and would again and again!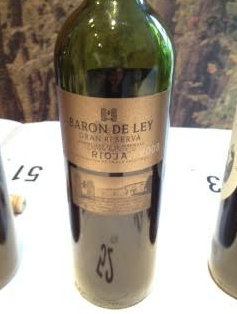 I am always in love with wines from Spain and this 2008 Baron de Ley Rioja Gran Reserva was gorgeous. Fruits on the nose with elegant florals, it evolved into oak and fruit on the palate. Smooth and too drinkable with amazing black cherries, I took a generous sip of this one 😉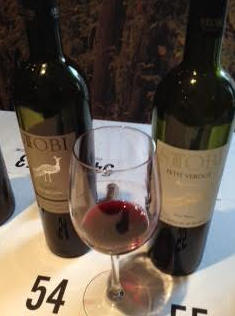 My sobriety was at risk as I tried a wine recommended by a fellow reviewer. The 2011 Stobi Petit Verdot Barrique, Tikves, Macedonia surprised me with a fresh red fruit nose and low tanins. On the palate it was gorgeous fruit and oak with a light demeanour making it dangerously drinkable. I can see a dinner party  drinking a case of 6 without thinking.
The 2012 Barossa Valley Estate Grenache Shiraz Mourvedre was an £11 with punch. Fresh and fruity the complexity of this wine was belied by its simple bottle. It was certainly not what I was expecting as I got deep fruit with hardly any tannins with the oak taking a back seet to that new world fruit-forward typical wine. Some punchy wow factor wine at a modest price point.
There was so much more but I'll stop here for now. I know I've already bored many of you wish my gushing love for these wines so just catch me at a conference or online and I'll share a hot tip 😉