December 17, 2011
Rocky Mountain Chocolate Factory Chocolate Bars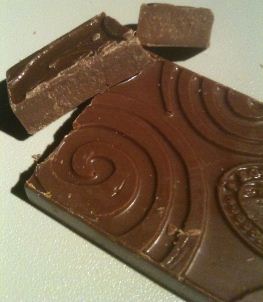 When I was in Toronto visiting family, I got a shipment of delicious treats. In amongst the treats (I liked the Skor chocolate caramel apple best!) I got these three chocolate bars as well.  Each bar is identified as having a different chocolate blend. These are not the height of covertures but they are going to be a lot of people's first introduction to special chocolate and so is worthy of a look.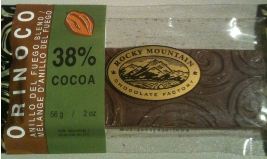 Orinoco RMCF 38% milk chocolate – Anillo del Fuego blend:  This is sweet – too sweet for me. There is the distinct flavour of milk powder & sugar with some vanilla. Too much for me but I'll bet if you chopped it up and used it for chips that it would be delightful in a cookie.  There will be some fans but I'm afraid I'm not one.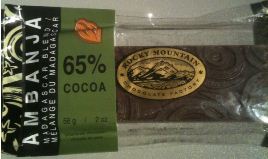 Ambanja RMCF 65% dark chocolate – Madagascar blend: I'm not sure – I do get red fruit but also a slightly bitter edge. It isn't gritty but it is slightly drying. It is interesting but just on the edge of complex. I think for something like RMCF this is really good. I might choose different Madagascian blends but I've tried a lot. If you're a bit shy, this isn't very bitter or drying but not quite as complex as others. Slightly sweeter too. This would be a good introduction to Madagascar if you're intimidated by fancy chocolate.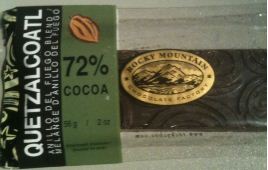 Quetzalcoatl RMCF 72% – Anillo del Fuego blend: Quite bitter & drying from the outset & yet sweet, someone who likes a sweet, vanilla-y dark chocolate will like this. Dark & bitter yet sweet, this wasn't quite for me but others may love it.
So all in all I'm not a huge fan but I think this is an excellent step forward to work on creating something more complex and more flavourful rather than trying to create something uniform.