October 15, 2013
Review Chocolate – Win Chocolate!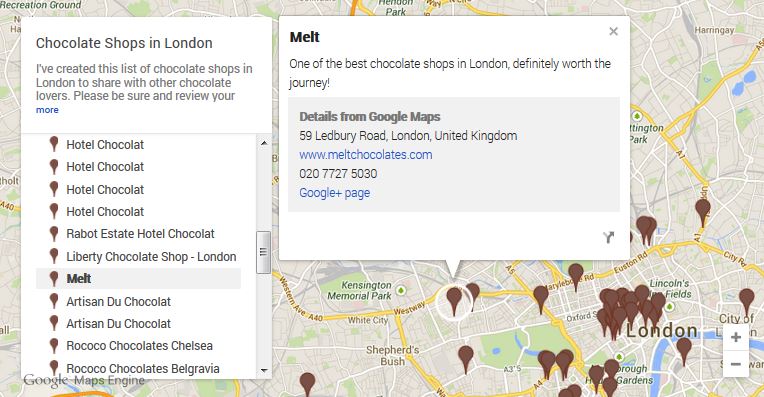 Well, it doesn't get too much easier and you can start the way I started 😉 Google Local are giving away a lot of chocolate and they want YOU my dear readers to be in with a chance to win some Rococo chocolates!
All you have to do is head on over to this competition page from Google Local, click the big red button (and be logged onto your Google account) and GET REVIEWING! In fact, I made a map to help start you off – https://mapsengine.google.com/map/viewer?hl=en&mid=zTw4RrpL9Gpw.kY0z-IPQFjBs
Each new review you write is a new entry and chance to win. Google will pick the entrant(s) who write(s) the overall best review(s) during the contest period as the winner(s), so do not forget to write with style. I mean, your own style, not mine 😉
Trick is you only have from now until 20 October 2013 to enter so first, log on to your Google account, click the red button on the competition page HERE and get reviewing (inspiration help HERE).
Remember – there's chocolate to be won with *good quality* reviews so don't just write any old thing (and it has to be unique). Get reviewing folks!!