November 20, 2013
Pump Street Bakery Ecuadorian 75% bean to bar dark Chocolate Reviewed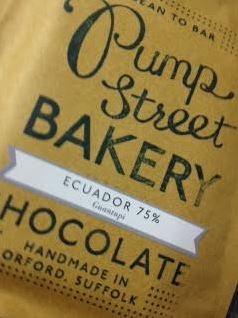 Having had two great successes with the Venezuelan and the Madagascan I was expecting big things from the Ecuadoran. I expected bold red fruits trumpeting loudly against the mild earthiness that is struggling to come through. I expected a dance to the death in my mouth given the beans origin and what I know of it. What I did not expect was the taste of bread from this bar that I was gifted by the folks who run this bakery.
I'm seriously getting notes of yeast and bread rising in the oven in front of earthy dark notes I associate with this chocolate. It is not the fermentation notes of unroasted beans but rather the typical scent of a bakery. This takes quite a time to melt away before leaving that earthy note of Ecuador behind with a hint of leather coming through (and boy am I grateful it is just a hint). I go looking for the red fruits but my nose is full of the smell of a bakery 🙂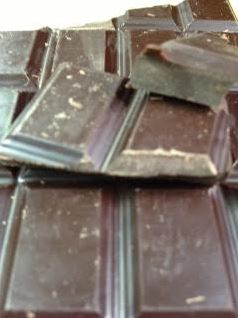 Taking a second piece, I try and ignore the smell of bread rising in the oven and focus on other tastes. I get a bit of plums and dried red fruits – almost reminiscent of Christmas so there is a bit of spice in there somewhere. That typical foundational chocolate flavour is there from Ecuadorian beans which I really enjoy, but no real acidity. I'm not really getting the citrus fruits but I did focus on the bakery scent for a while so might have missed it in the initial melt.
The chocolate is perfectly balanced, brilliantly dark but with the right amount of added cocoa butter (and this is a dry bean typically) and sugar to bring the flavours out but this weirdly ends on sweet note for me. I do my tastings on a completely blank palate first thing in the morning before lunch (but after brekkie) so it could be the time of day but it isn't what I expected.
You can give this bar a try for yourself and see if you taste the same things I did. You might get a different batch though so ORDER THIS BAR ONLINE.