March 29, 2012
Pierre Marcolini Easter Egg Trays Easter Selection Review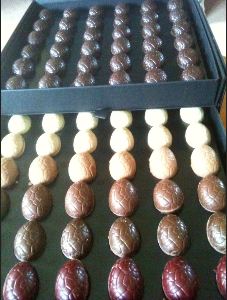 I have to be the single most lucky woman in the world. I have TWO TRAYS of the world's best mini Easter eggs from Pierre Marcolini.
Small Eggs Grand Crus – oh my goodness! Dark chocolate deliciousness in four purely desirable chocolate ganaches.  The website only makes it sound more desirable "Try an exclusive assortment of small eggs presenting various exceptional cocoa estates and regions. These are no ordinary eggs! You will be surprised by the delicacy of the butter cream and the intensity of the flavours, which will thrill your palate like a fine wine. Simplicity and great art. (Pierre Marcolini, Venezuela, Ecuador and Caribbean)"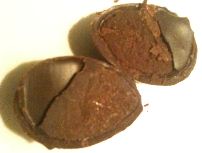 Chuao (Venezuela) – The smell is distinct and enticing. The shell is thin and the fruity acidity of the chocolate comes immediately through as the ganache quickly melts. Red fruits just erupts through and lingers and lingers. What an absolute joy!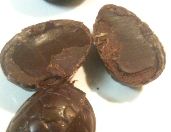 Pierre Marcolini – Interesting flavour with a blend of yellow fruits and a chocolate flavour, this egg melts quickly with a light brownie flavour. It finishes cleanly and leaves your palette refreshed.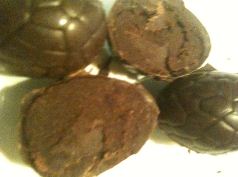 Los Rios (Ecuador) – Interesting purple fruits with an almost smoky flavour heavy with ripe fruit. This is an intense flavour that assaults your palette full on and pushed that raisin flavour all over your mouth before a lingering brownie flavour coats your tongue to leave you satisfied for hours.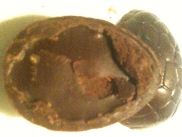 Cariabe –  a kind of yellow fruit flavour with the chocolate which is hints at more but settles at just a moderated chocolate flavour.
This tray is well worth getting two of!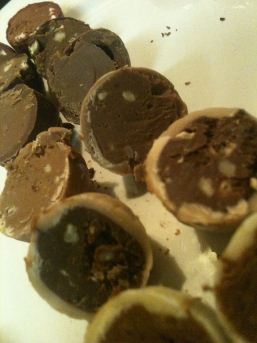 Small Praline Eggs – I'm not the world's biggest praline lover but as you can see there are six different ones I tried. From the red ones to the white ones and everything in-between, they were an interesting mix. The website says "Six small praline eggs to delight everyone with a soft spot for the great classics. Chocolate fans will love the subtle flavours, and appreciate the perfect balance: not to heavy, not too sweet… The pralines are made with exceptional ingredients, for a delicate sensation of sweetness and finesse. (Old-fashioned praline, double milk, nougat, coffee and pistachio nut praline)"
Well… I tried to identify them individually but just ate them instead… especially once I hit the double milk one after the nougat one…
I cannot recommend the Grand Crus highly enough and the pralines with six different flavours is just amazing. If only they didn't go off in a month… I want to buy enough to last a year… JOY!