December 7, 2014
Paul's Launches New Oxford Location in First Out-Of-London UK Location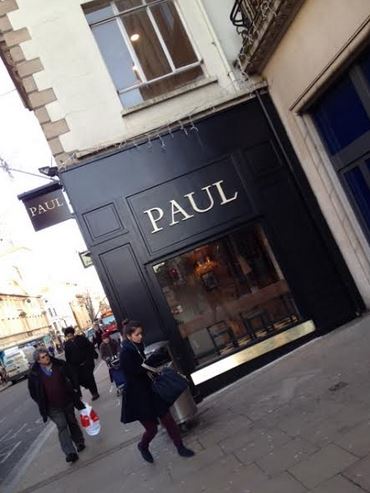 On the perfect corner near the bus stop, by the pedestrianized section of town, not far from the car park, the brand new Paul's has just sprung up on the High Street. This is the very first Paul's outside of London and so they are launching it in a very special way.
On Monday December 8 the Lord Mayor of Oxford will be officially opening the shop with one of the descendants of the original owner who still runs the business. It's a fantastic family story but a better story is that the first 25 people will get a special free patisserie as well as their purchases so get in line early!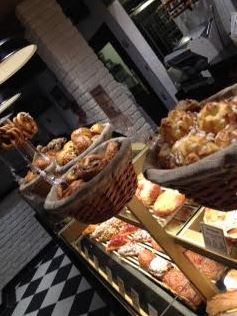 I got the chance to look around the shop before the public were able to buy (that didn't stop people making fervent attempts to get into the shop). It looked beautiful decked out with all the baked goods as well as the frame around the cooler and I got to venture into the kitchen.
The bakers show up at 4am to start making bread on site to make sure they have enough bread for the day. They need to bake bread early for sandwiches because it has to cool before they start filling them. Not only that but they were busy making cakes and more and myself and the others there to visit from the press all got to see what was happening.
I also did a spot of breadmaking. You can too as Paul's in London are starting up breadmaking courses – but this is about OXFORD and my baguettes!
What's it like before the crowds? Check it out!