August 5, 2013
Ninutik Maple Sugar Reviewed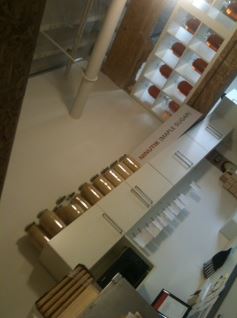 I am Canadian and part of being a Canadian from Southern Ontario is at least one school visit to see maple sugar being made. From a young age I was enamoured with the process, learning about the optimal conditions, growing regions and iterations of this sappy syrup. The Native Americans were the first people to utilise this amazing gift of nature and it is only possible to get maple sap to turn into maple sugar and syrup from a small area of North America where the growing conditions are right.
Ninutik means maple sugar in Ojibway, honouring the people from whom the knowledge and skill of sugaring came from I assume. The people behind Ninutik are passionate about maple sugar in the same way Soma are passionate about chocolate. In fact, they are in the same building and it was David from Soma who introduced me to Richard from Ninutik.
Maple sugar is their passion at Ninutik. They work with three sugarbushes who produce some of the best maple syrup in the world. Unsurprisingly they are in Ontario 😉 They are craftsmen (in the gender-neutral sense) in the Ninutik, focusing on getting the best out of the best. Creating beautiful solid blocks of sugar, thin wafers and delightful lollipops out of maple sugar, a perfect bottle of maple syrup and maple sugar.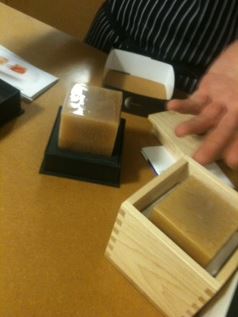 I was gifted a box of maple sugar wafers after visiting the shop and talking with them about their products. I have to admit, I'm a maple sugar addict. It was hard to eat just one ball of their sugary deliciousness. It was a soft maple sugar orgasm in my mouth. Imagine the most sensual, silky thing you've ever eaten and make it smoother and pure sugar with a distinct, unique maple flavour. This is what it was like.
The wafers I was gifted had two types in the box – disks and squares. I chose a square initially, reminiscent of an After Eight but those chocolate mints have absolutely nothing compared to this piece of maple sugar joy. The crack of the slightly crisp outer shell was almost inaudible as I broke a piece off. The soft interior briefly exposed as I carefully extricated merely a quarter of this piece of pure ecstasy merely hinted at the pleasure yet to come.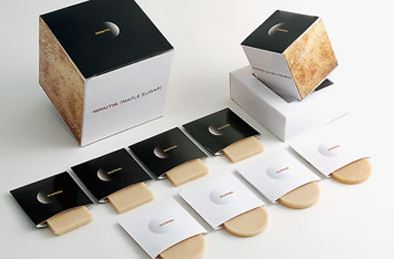 From the moment I placed the piece of heaven on my tongue and felt it start to instantly melt I knew I'd never find its like ever again. The soft maple sugar melted effortlessly on my tongue, leaving behind pure bliss. It was like a natural high or an orgasm in my mouth. It was epic and I wanted more but also knew that waiting would only make it better – much like sex.
If you want to buy the most amazingly beautiful product whose taste matches its divine looks, buy anything from the range and you will not be disappointed. If you need a corporate gift, wedding favours or if you've committed a grievous sin, I think this might just cleanse your soul and bring you closer to whatever it is you feel you've drifted away from. Forgotten your wife/husband's birthday? Get them a bouquet of maple sugar pops. Forgot Mother's/Father's day? Block of maple sugar and grater gift set. Going to a dinner party? Take a few boxes of those maple sugar wafers. There you go – fix any wrong, gift for any occasion!
Wanna get some of this joy? Ninutik.com and a credit card. Can't wait? They are sold through a few outlets around Toronto and possibly elsewhere just CONTACT THEM. Go- now – GET SOME!