September 3, 2012
New Lindt Creations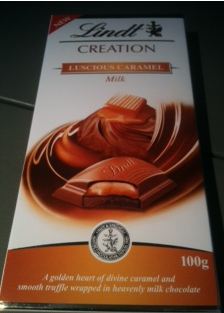 There is something magical about Lindt. Lindor aside – because that is just utter yumminess – there is something about Lindt that always gets me. I eat plenty of high quality chocolate, have lots of it in my handbag and still I have to admit, Lindt milk chocolate is just deliciousness.
Those creative bods at Lindt have not rested on the laurens of their flavoured bars – no indeed. They have created four new (to the UK) chocolate indulgences. These bars of filled delicious goodness are called Lindt Creations. Now, lest you confuse them for their Continental cousins be assured that these creations are unique. They have been developed specifically for the British palate and so have been made just for us here in the UK.
I went to the launch but it seemed cruel to post a review before they would be widely available so I thought that I'd hold off until you could buy these bars of delicious in the supermarket or corner store near you. Now, I have a favourite but everyone is different so why not give one a shot yourself?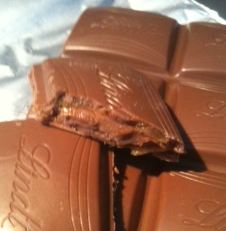 Luscious Caramel – this milk chocolate bar has large pockets of caramel and soft truffle filling. It is very sweet as a result but I think that if you're a caramel fan, or a sweet fan, you'll find that the caramel is a not too thick layer around the truffle filling which is placed in a milk chocolate pocket. With an espresso or a cup of milky coffee it will take you away to a sweeter place and remind you of childhood or sweeter times.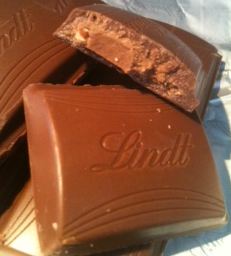 Divine Hazelnut – This large bar of pockets of chocolaty delight are filled with praline and crunchy nuts. Now, I'm the first to admit that I'm no fan of praline. Possibly because I find the Valrhona praline that so many use a bit too harsh but this one is again quite swet as it is again paired with a milk chocolate. There seems to be something more mellow about the almond and hazelnut praline Lindt has made. Still sweet but less bitter. With the crunchy hazelnuts giving it a bit of a texture of crunchiness. The hazelnuts taste almost caramelised but it is probably just a sweet bar. I do like it but it is a bit sweet for me even with the nuts.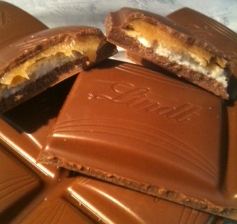 Velvety Vanilla Almond with Caramel – Well, I will say this – when they say vanilla they certainly mean it! If you are a vanilla fan, this milk chocolate creation is going to be absolute heaven for you. With a layer of white chocolate vanilla flavoured truffle studded with almond pieces then topped with caramel before being encased in a milk chocolate shell, this is sweet vanilla heaven. I wasn't able to finish this one but that was because it packed such a powerful punch of valinna caramel goodness. Far too sweet for me but wow is a vanilla lover going to find heaven in a bar here.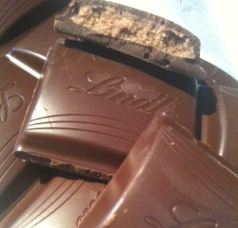 Sumptuous Orange – dark chocolate with chunks of orange in a truffle filling. Well, this is going to be a lot fo people's idea of heaven. The dark chocolate is much less sweet and there are really lovely chunks of orange in that truffle filling. The orange and dark chocolate combination balances really well anmd although I am not a chocolate orange lover, I find this bar absolutely moreish. I can imagine myself somewhere, with a lovely latte or café au lait just chilling and enjoying the day as it spins past me, sipping coffee and eating a square of this bar. Not too sweet, not bitter, this is just delightful.
Overall, the current Lindt Creations bars are delightful and really wonderful. They are rather sweet, with the exception of the orange bar, but they were designed for the British palate and it seems that it tends to run sweet – much like the Canadian one 😉